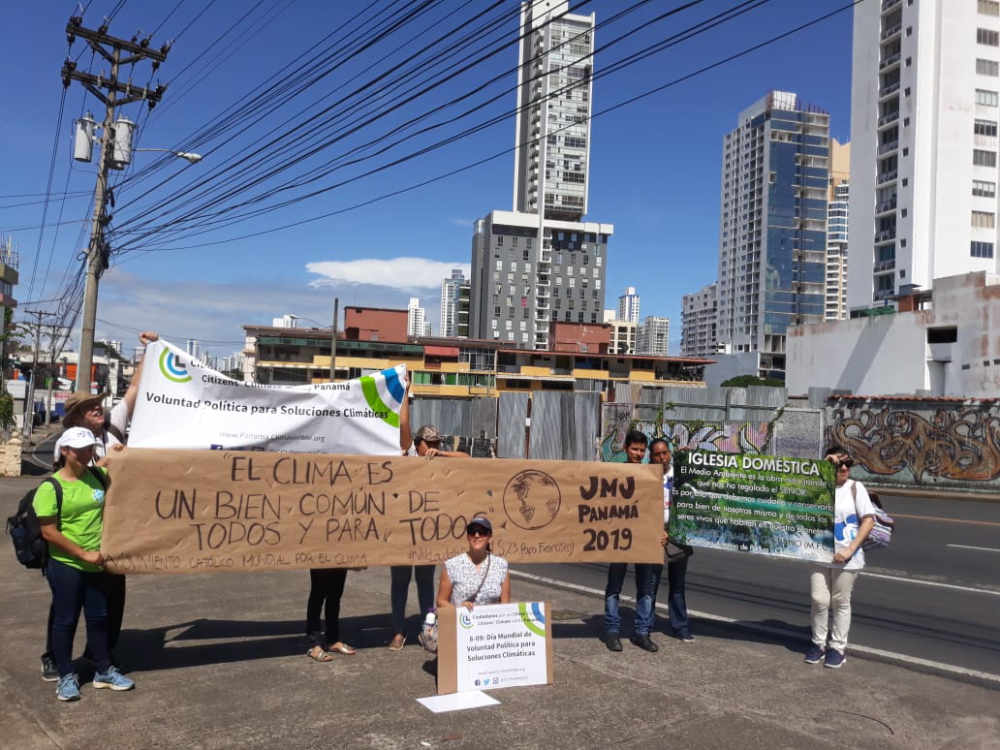 "The climate is a common good, belonging to all and meant for all." (Pope Francis, Laudato Si') Volunteers participating in a World Climate Action Day demonstration in Panama City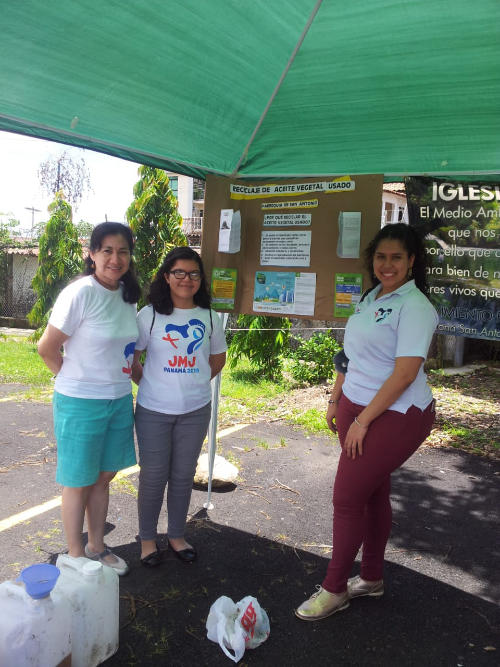 Volunteers gather used vegetable oil to help promote the benefits of recycled biofuels.
A team of volunteers gathered in Panama City for a day of service, prayer, and advocacy in honor of the Season of Creation. The event was held in preparation for World Youth Day, which is an international gathering of Catholic youth set to take place in Panama city in January 2019. Inspired by Pope Francis's encyclical letter, Laudato Si', the participants view care for creation as an essential part of their Catholic mission and an expression of their concern for future generations.
This recent gathering in Panama City is just one of the many events taking place all over the world in honor of the Season of Creation. From pilgrimages in Italy and Georgia to coastal clean-up events in Brazil and South Africa, people of different nationalities and faiths are uniting in a global celebration of prayer and action to protect our common home.