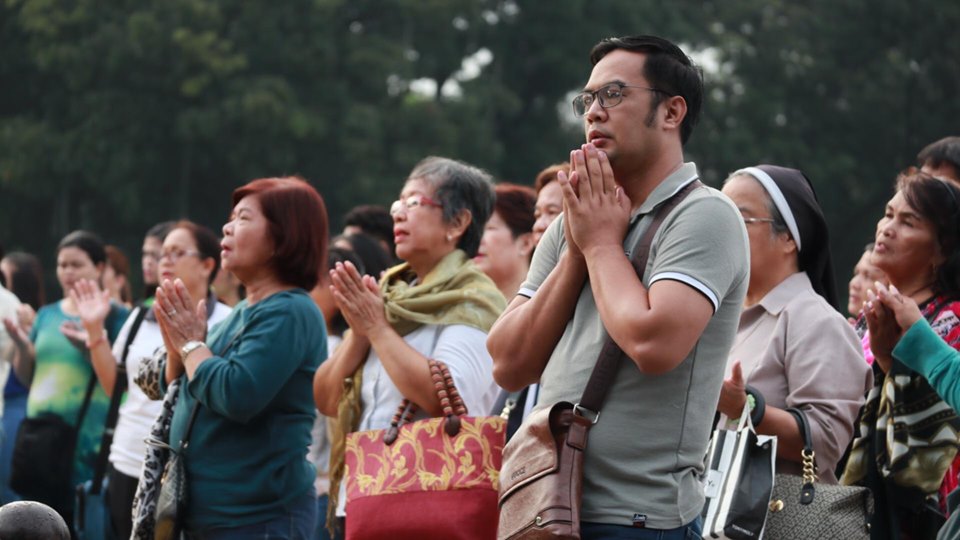 Manila Archbishop Luis Antonio Tagle opened the 2019 Season of Creation celebration in the Philippines with an appeal: "Let us renew our pledge to respect one another and the web of life."
Speaking to the thousands who came to celebrate the holy mass and to participate in the Walk for Creation organized by Global Catholic Climate Movement-Pilipinas, Cardinal Tagle highlighted the importance of taking care of our common home.  "The earth is the source of the air we breathe, the food we eat, and things that make our lives comfortable. Thus, it is vital that we change the way we live."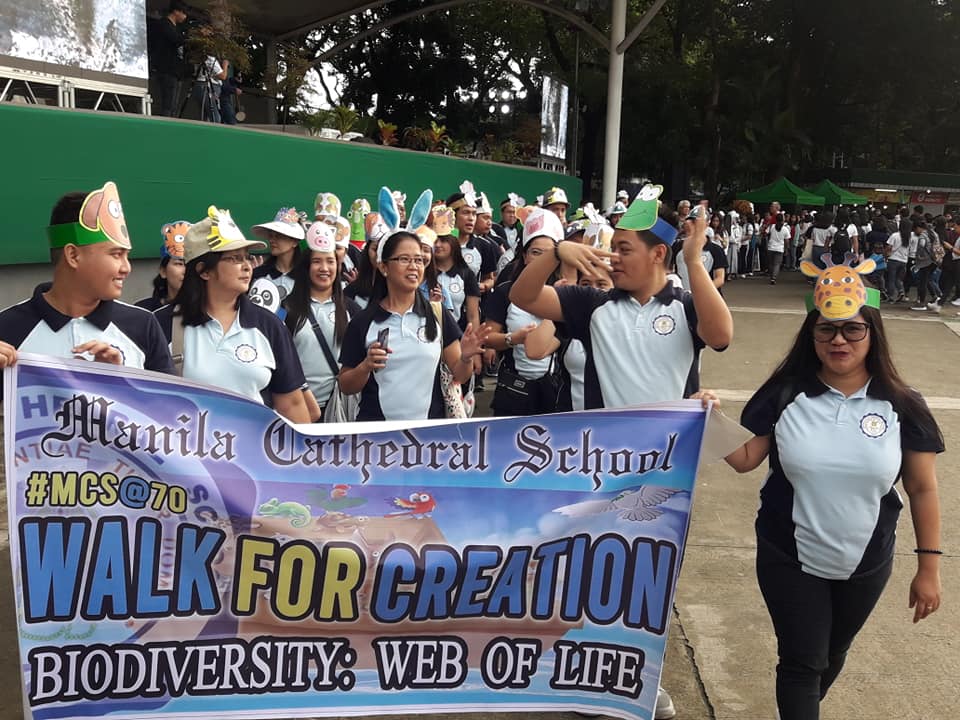 The Walk for Creation, which is held on the first day of every September, ushers in the month-long celebration of the Season of Creation. Sr. Bing Carranza of GCCM-Pilipinas was happy to note that this is the first time that three bishops co-officiated the opening mass for the Walk for Creation. It is also important to highlight that in July this year, the Catholic Bishops' Conference of the Philippines released the pastoral letter, An Urgent Call to Ecological Conversion, Hope in the Face of Climate Emergency, which supports the Season of Creation celebration.
In its third year, around 80 organizations, including religious organizations, schools and civil society organizations, participated in the event, which was held in Liwasang Aurora, Quezon City Circle, Quezon City. The event was covered by major media outlets including Rappler and Radio Veritas.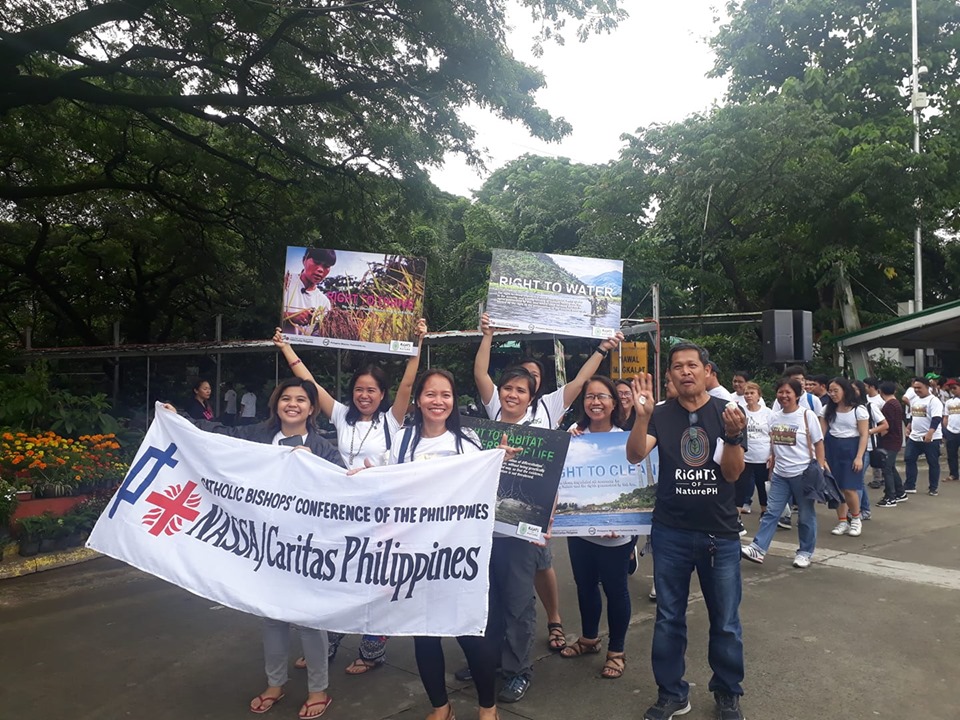 To connect the celebration with pressing ecological issues, the event concluded with the launching of the Caring of Our Web Of Life Program. The organizations and those present in the Walk for Creation were asked to sign a commitment to plant, adopt, or own trees as a concrete action in caring for and protecting the web of life. These commitments bring hope that all is not lost. As Cardinal Tagle put it, "It is not yet too late. We have this opportunity every day to celebrate the Season of Creation by being respectful, loving, compassionate and selfless."