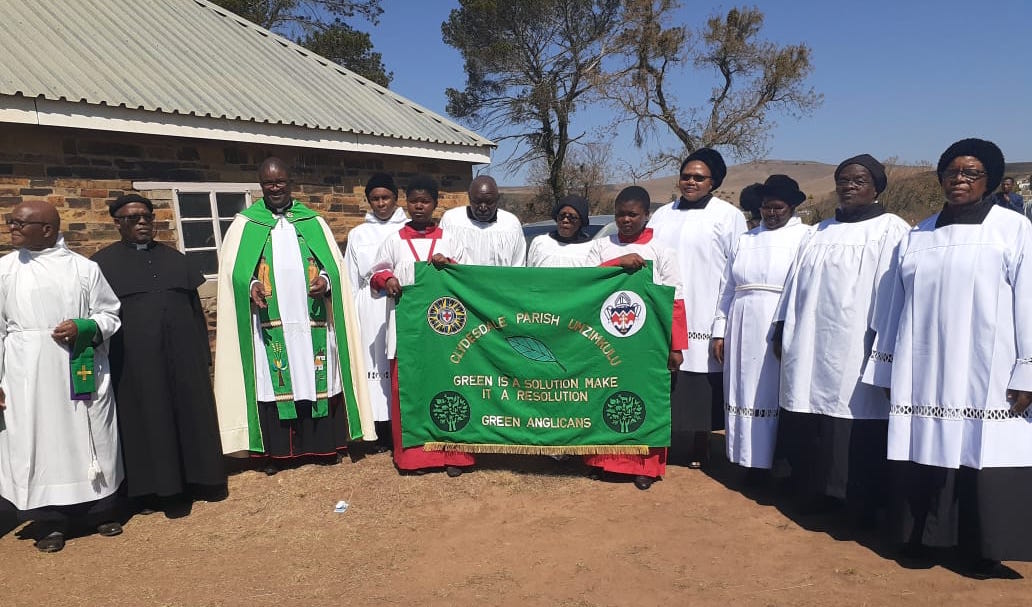 Under a bright sun and clear skies, parish youth led an outdoor service at Christ the King Parish in Clydesdale, Anglican Diocese of Umzimvubu, South Africa, as part of the worldwide Season of Creation celebration.
Brother Onele Kortjaas gave a sermon based on the day's scripture readings, and reminded us of how bad living can lead to the destruction of God's creation. He called on us to change our lifestyle and care for the environment.
Azola Ludidi led prayers for the victims of gender-based violence and xenophic attacks. Reverend Nkqetho, parish rector, celebrated Holy Communion. After the service, Sunday School members and all young people conducted a clean-up around the church.