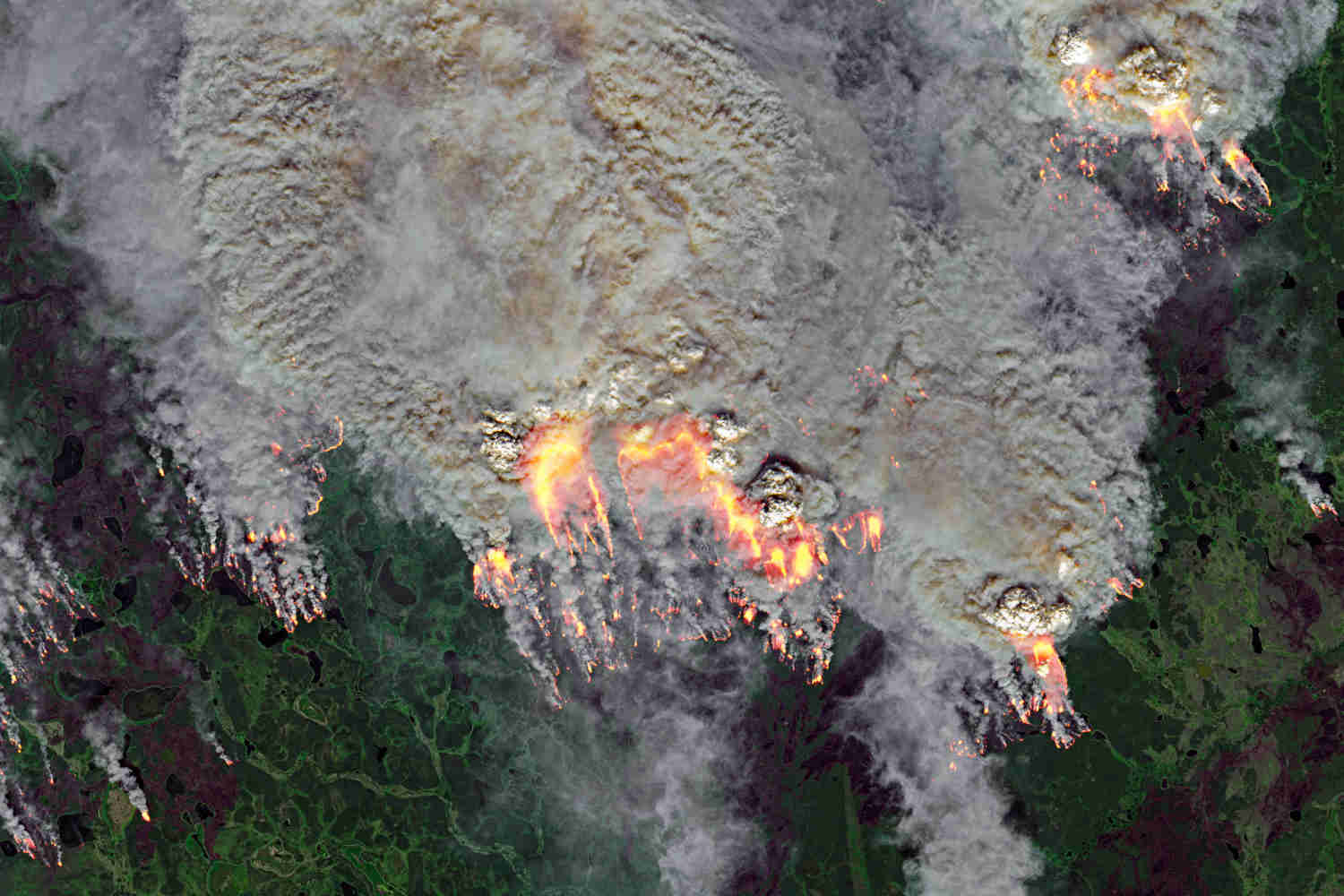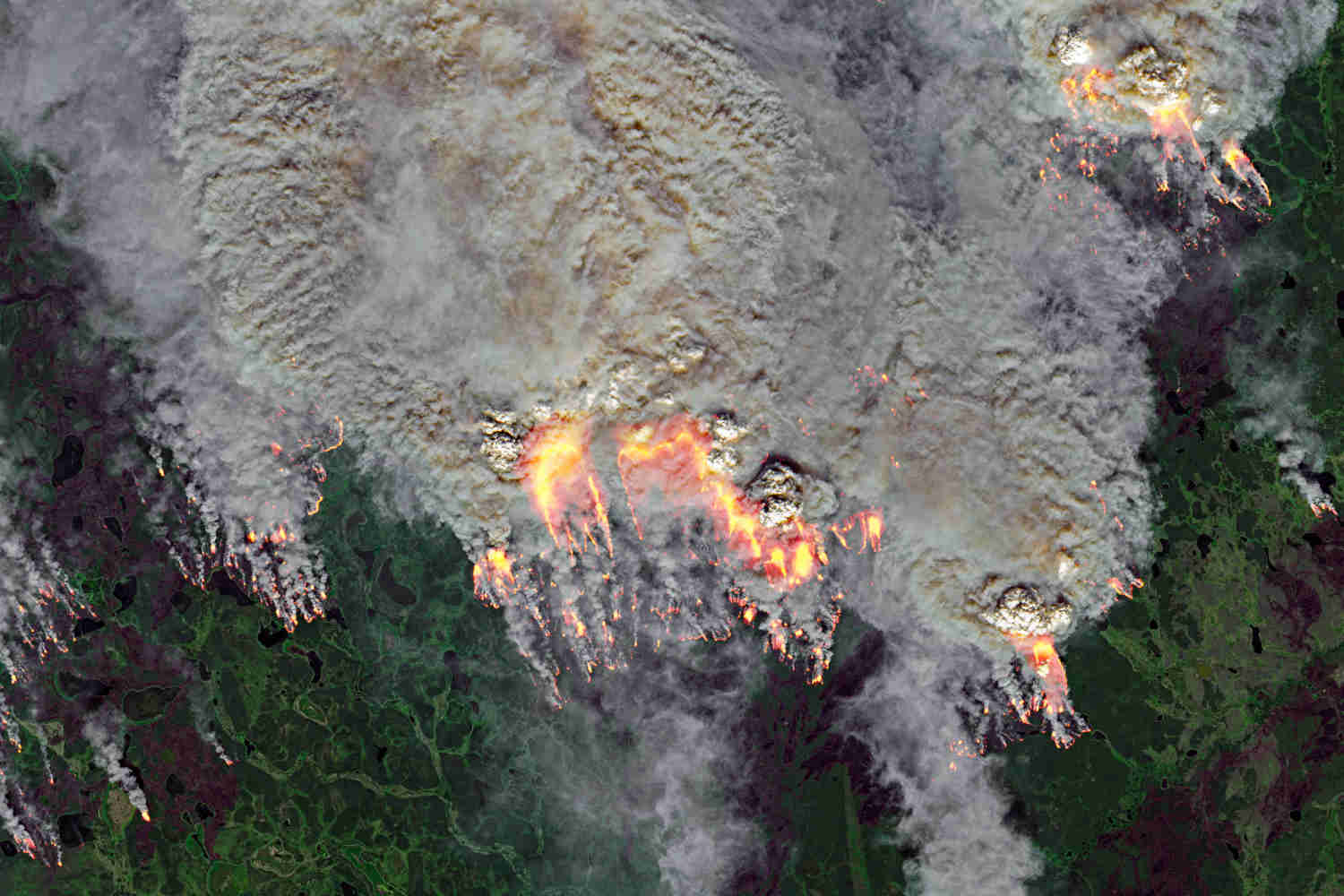 Wildfires around and within the Arctic Circle, Russia. (Photo by Pierre Markuse)
" . . . hear both the cry of the earth and the cry of the poor." (LS 49)
The cry of the earth is as loud as ever as Christians around the world prepare to celebrate the Season of Creation next month.
Creation is suffering all around us, but perhaps most alarmingly, the Russian Arctic is on fire.
An unusually warm spring and a recent heat wave set the stage for the flames, which have killed animals and caused some residents to flee by boat.
In June, one Russian town north of the Arctic Circle saw a temperature of 100.4 degrees Fahrenheit, the hottest temperature recorded in the town since records started being kept there in 1885, 135 years ago.
In addition, smoke from wildfires in Siberia has covered millions of acres. 
Scientists say climate change makes such extreme weather conditions, such as record heat waves, more likely now and in the future.
It is clear that creation is crying out for help. The Season of Creation is our time to come together and care for all of creation.
Amid crises that have rattled our world, Christians on six continents will unite to pray and take action for our common home from 1 September through 4 October.
Christians will use this special time of the year to repair and restore our bonds with creation and to find radically new ways of living with God's creation.
Around the world, in the Arctic and beyond, our sisters and brothers are literally fleeing their homes because of the worsening climate crisis.
Participating in the Season of Creation provides a ray of hope for everyone in the world and lights the way for others to follow you and join the thousands of Christians who will care for our common home next month.