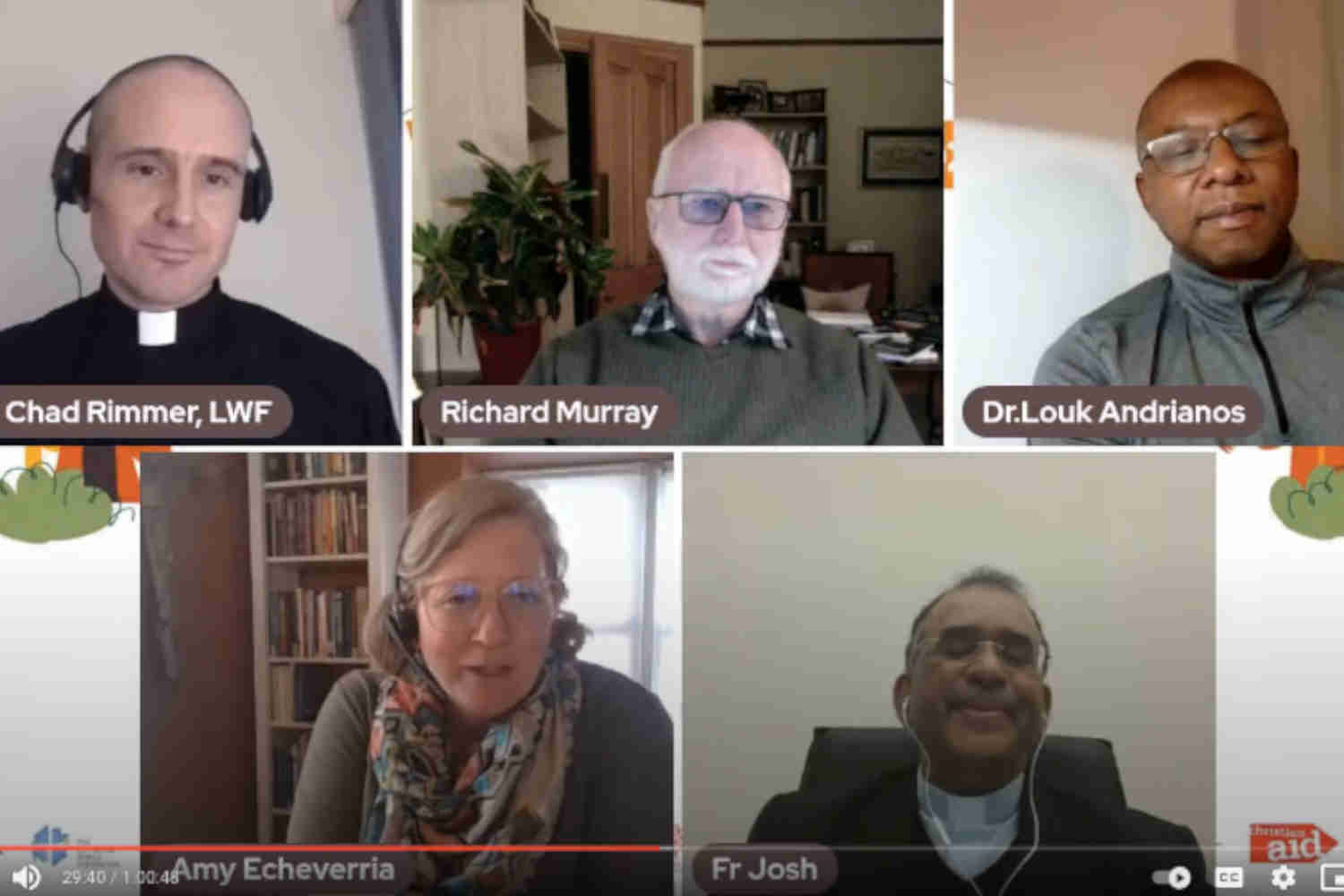 Christian leaders from around the world help launch the 2021 Season of Creation on Thursday.
The world's 2.3 billion Christians are called to "dwell in our common home," to truly love and appreciate that sense of place that we should feel in creation, high-level Christian leaders from around the world said on Thursday during a webinar that launched the 2021 Season of Creation.
Christians should refrain from viewing ourselves as tourists in creation, said Fr. Joshtrom Isaac Kureethadam, Coordinator of the Sector of Ecology and Creation at the Vatican's Dicastery for Promoting Integral Human Development.
"The moment you begin to dwell, your entire perspective changes," he said.
Fr. Kureethadam was one of four high-level Christian leaders who participated in the inspirational webinar that brought together Christians worldwide who watched and participated through the Global Catholic Climate Movement's YouTube channel.
Listen to the entire webinar below
The other Christian leaders were Rev. Dr. Chad Rimmer, Executive for Theology, relating to Ecotheology at the Lutheran World Federation; Dr. Louk Andrianos, Consultant on the Care for Creation, Sustainability and Climate Justice at World Council of Churches; and Richard Murray, Vice Chair of Eco-Congregation Scotland and a lay reader in the Scottish Episcopal Church, Aberdeen & Orkney Diocese.
The conversation was moderated by Amy Echeverria, founding GCCM Board President and the International Coordinator of Justice, Peace, and Ecology for Columban Missionaries.
The leaders expressed a renewed sense of unity among Christians, in light of the COVID-19 pandemic and last year's Season of Creation. The annual celebration of prayer and action for our common home is held every year from 1 September through 4 October and brings together hundreds of thousands of Christians from all continents.
Watch the entire webinar on YouTube now
"We care for creation because we love God… and God is compelling us to do it," said Dr. Andrianos of the World Council of Churches.
"There is no separation or any kinds of things that could divide us when we breathe the same air, we are under the same sun, we are drinking the same water of life, and that is something that we should bear in mind always."
The webinar was a powerful reminder that Christians around the world are united in our love and care for our common home.
The Season of Creation "puts us in touch with the visible unity we have as humans, as creatures," said Rev. Dr. Rimmer of the Lutheran World Federation.
"Ecologically, this is part of our task to route ourselves again in our place and where we are."
The leaders also touched on the COVID-19 pandemic, which has killed more than two million people worldwide and further shown how "everything is connected" (Laudato Si' 91).
The invisible virus has made the vulnerability of mankind very visible, said Murray, the Vice Chair of Eco-Congregation Scotland.
"We've been rather hubristic in our attitude to God's creation. I hope we have learned our lesson, in that we don't control nature. We think we do, but we don't," he said.
Rev. Dr. Chad Rimmer added: "We're relying on an economy that is no longer rooted in our common home… if we have these things in balance, then we're more resilient."
Dr. Andrianos was hopeful that as Christians, we will return to the word of God to help us restore that balance on Earth.
"We are the branches of the vine that is Christ… We have to humiliate ourselves and take our right places in the creation," he said. "Our main goal is to reconnect with God and arrive at His love."