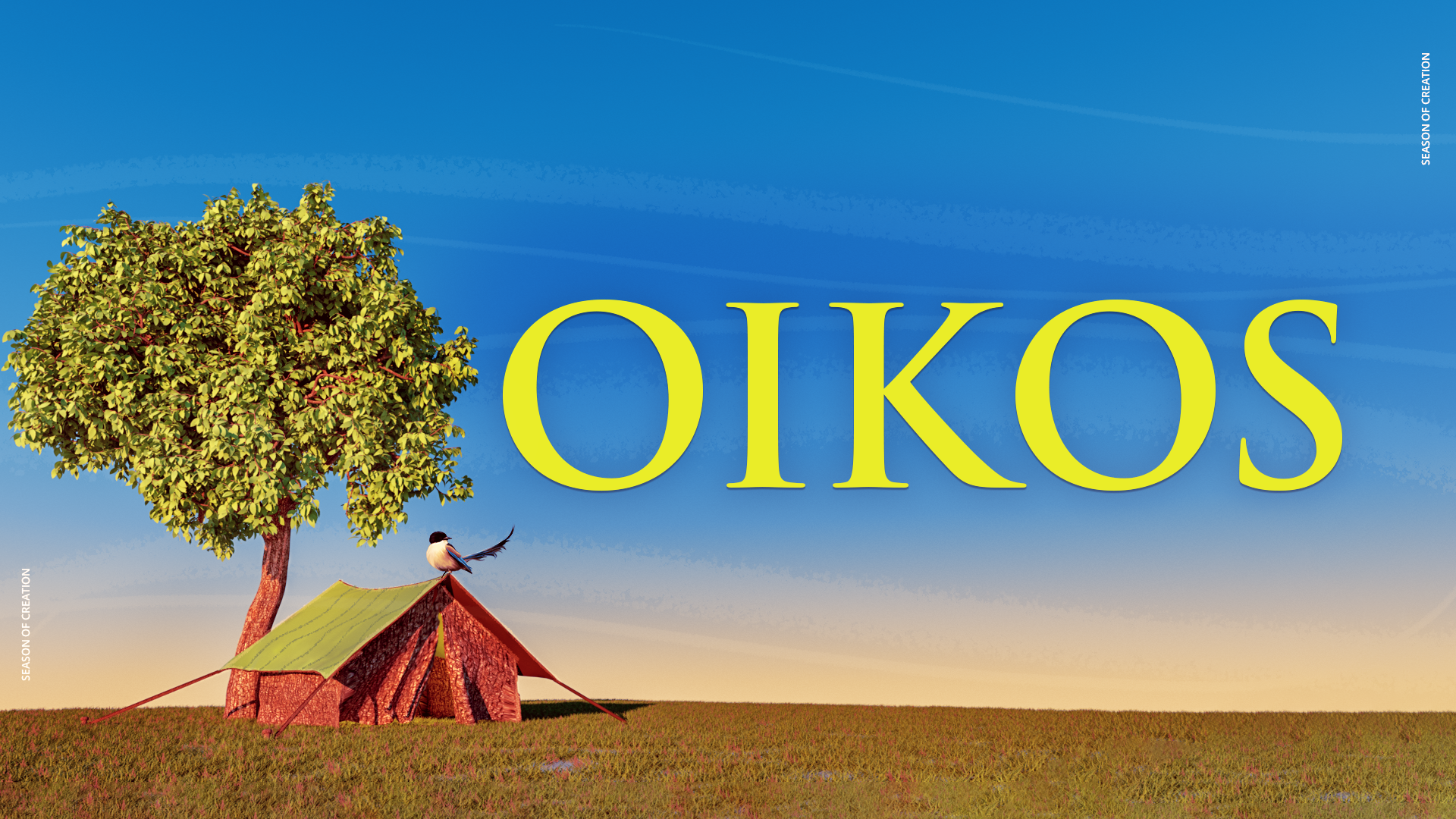 A home for all? Renewing the Oikos of God is the theme of this year's Season of Creation, which will be an opportunity to renew our relationship with our Creator and all creation.
During the Season of Creation, the Christian family unites in prayer and action for our common home to renew the Oikos of God. 
But… what is Oikos?
WATCH: 5 things to know about Oikos, the 2021 Season of Creation theme
Well, in an etymological sense, the root of the word Oikos comes from ancient Greek and can be attributed to two meanings: "house" or "family".
In this way, both concepts are integrated in a very meaningful way for us since the word house refers to the physical inhabited place, our common home, the planet Earth, and the family are those who inhabit the home, all the species that inhabit our common home.
Our family is made up of the whole of humanity and each of the species that inhabit this planet form our home, our common home, a home for all. 
Our home is in danger. The climate crisis is causing the loss of habitats and ecosystems that are home to millions of species. This also includes us, humans. Our home is endangered by climate disasters and conflicts, so it must be renewed. 
Our baptismal call urges us to renew the whole Earth, so that life can flourish.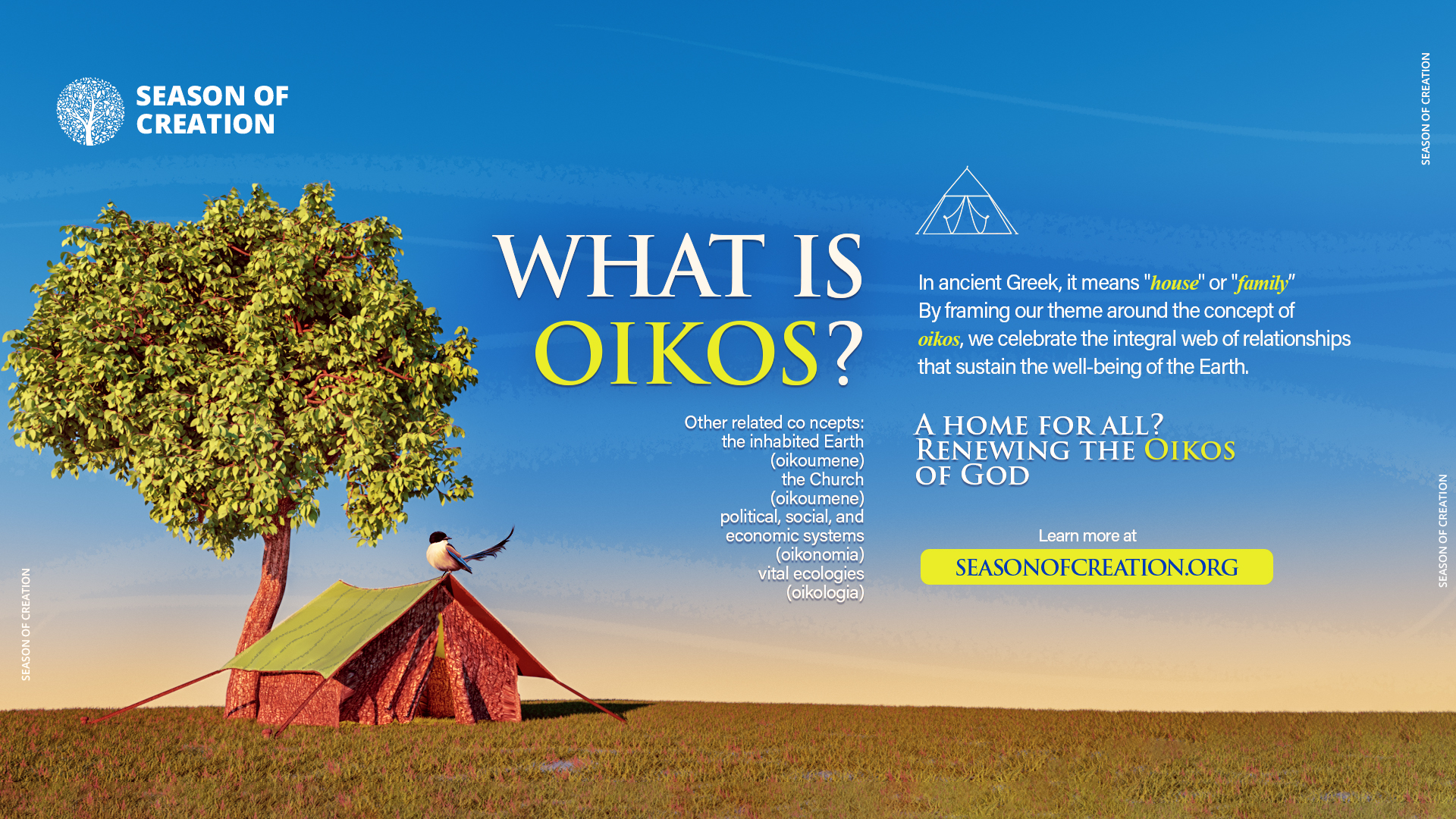 Other concepts related to Oikos contemplate the interconnectedness of life that exists on the whole Earth (oikoumene), where the Church calls all homes (oikos) to a conversion of our political, social, and economic systems (oikonomia) toward just and sustainable economies of life that respect the vital ecological limits and boundaries (oikologia) of our common home. 
Thus the Season of Creation renews in our hearts the call to ecological conversion so that we may also renew the Oikos of God, knowing that the Earth and all that is in it belongs to the Lord. (Psalm 24:1) 
Renewing the Oikos of God is returning to the initial desire of the Creator, a home for all.