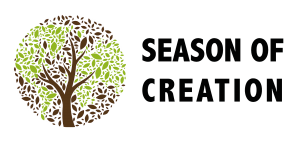 Rome, 1 September 2021
Pope Francis, other faith leaders invite all people to join ecumenical Season of Creation

Recent UN report makes clear that urgent action is needed now, and all Christians can live out their faith by advocating for our common home ahead of COP26

Free resources and ways to celebrate the season available at

seasonofcreation.org
Weeks before world leaders convene at the 26th United Nations Climate Change Conference, Christian leaders from around the world are calling on all people to join the Christian family, repent, and take action for our common home during the Season of Creation.
During his Sunday Angelus, Pope Francis warned that "the cry of the Earth and the cry of the poor are becoming increasingly serious and alarming."
He continued, exhorting everyone to take "decisive, urgent action to transform this crisis into an opportunity."
The recent United Nations climate report makes clear that the climate crisis is already affecting members of God's creation, and that humankind is running out of time to avert the worst effects of the ecological crisis and climate emergency.
Rev. Dr. Rachel Mash, Provincial Canon for the Environment in the Anglican Church of Southern Africa, said: "Climate change is not just a political and scientific problem. It is a moral and ethical one, based on greed and injustice. We are 'eating beyond the limits' (Gen 3). This is an important moment in human history as the decisions made at COP26 will determine what kind of world our grandchildren grow up in. The role of faith communities is crucial and in this Season of Creation, more and more churches and denominations are coming together to consider how we can protect our common home – the Oikos of God."
Christians are invited to act urgently by participating in the Season of Creation, the annual celebration of prayer and action for our common home. Other Christian leaders, including Justin Welby, the Archbishop of Canterbury, and Ecumenical Patriarch Bartholomew have also called on the faithful to use this special season to bring about real change in their communities.
As Christians make up more than 25 percent of the world's population, they truly have the potential to transform the world for good during the next five weeks.
The ecumenical season starts today, 1 September, the World Day of Prayer for the Care of Creation, and ends 4 October, the Feast Day of St. Francis of Assisi, the patron saint of ecology beloved by many Christian denominations.
A global ecumenical prayer service officially launched the season earlier today. The gathering featured prayers from the tradition of Native American Christians and invited attendees to more fully explore the theme of this year's Season of Creation, "A home for all? Renewing the Oikos of God," which is based on Psalms 24:1. The prayer service was broadcast live on the Season of Creation's YouTube and Facebook channels.
Christians are encouraged to use the free Season of Creation Celebration Guide and to share how they're taking action by registering their events at seasonofcreation.org.
More information can be found at seasonofcreation.org.