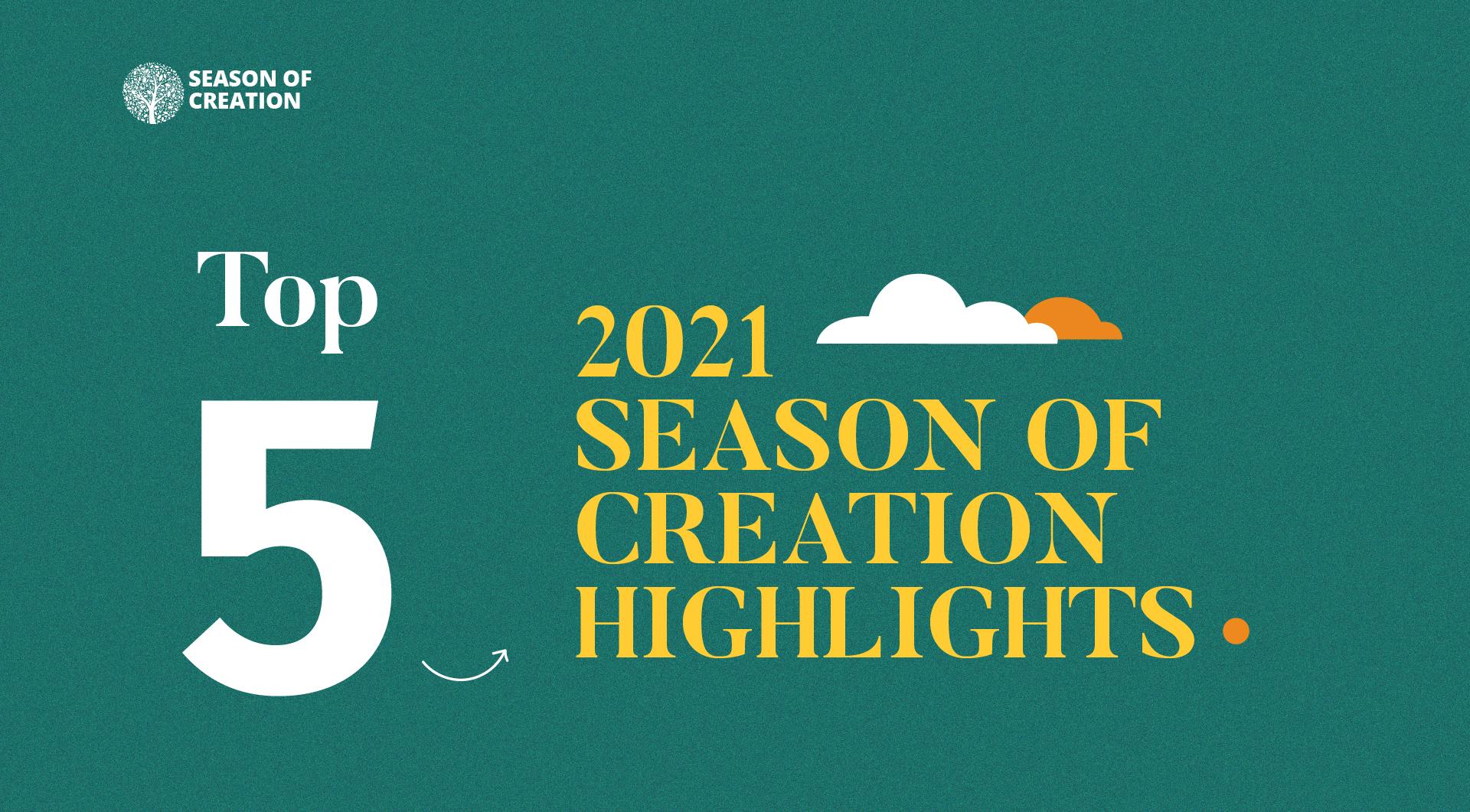 It was a simple yet audacious goal: Create a home for all.
The theme for the 2021 Season of Creation, "A home for all? Renewing the Oikos of God," saw Christians around the world pray and take action for our common home.
The annual ecumenical celebration, held from 1 September to 4 October, was bookended with historic events that showed the urgency of the climate crisis but also the strength of Christian unity.
In between those historic occasions, hundreds of thousands of Christians worldwide expressed their love for God's creation in myriad ways, many of which featured how they and their communities were bringing to life the 2021 Season of Creation theme.
Here are the top five highlights of the 2021 Season of Creation.
1. Christian leaders showing the way

Throughout the season, Christian leaders worldwide showed their prophetic leadership around the climate crisis.
Days after leaders issued individual statements, encouraging the faithful to celebrate the season, Pope Francis, Ecumenical Patriarch Bartholomew, and Justin Welby, Archbishop of Canterbury, issued a historic joint statement.
Ahead of the United Nations 26th Climate Change Conference (COP26) in Glasgow, the first-ever message from the three faith leaders called on all Christians and their communities to examine their behavior and pledge "meaningful sacrifices for the sake of the Earth which God has given us."
Throughout the season, on social media, Christian leaders posted on social media, using #SeasonOfCreation and urging all Christians to participate in the ecumenical celebration.
Hope would have us recognize that there is always a way out, that we can always redirect our steps, that we can always do something to solve our problems. #SeasonofCreation #LaudatoSi'

— Pope Francis (@Pontifex) September 18, 2021
For the first time @Pontifex, @EcuPatriarch and I appeal to the heart and mind of every Christian, every believer and every person of good will to hear the cry of the earth and work together to 'choose life' (Dt. 30:19)

Our joint statement here:https://t.co/0sgRoU7Ewj

— Archbishop of Canterbury (@JustinWelby) September 7, 2021
To close the season, on 4 October, the Feast Day of St. Francis of Assisi, Christian leaders came together in a powerful new way. More on that to come.
WATCH: Christians worldwide celebrate 2021 Season of Creation
2. Bringing the 2021 Season of Creation theme to life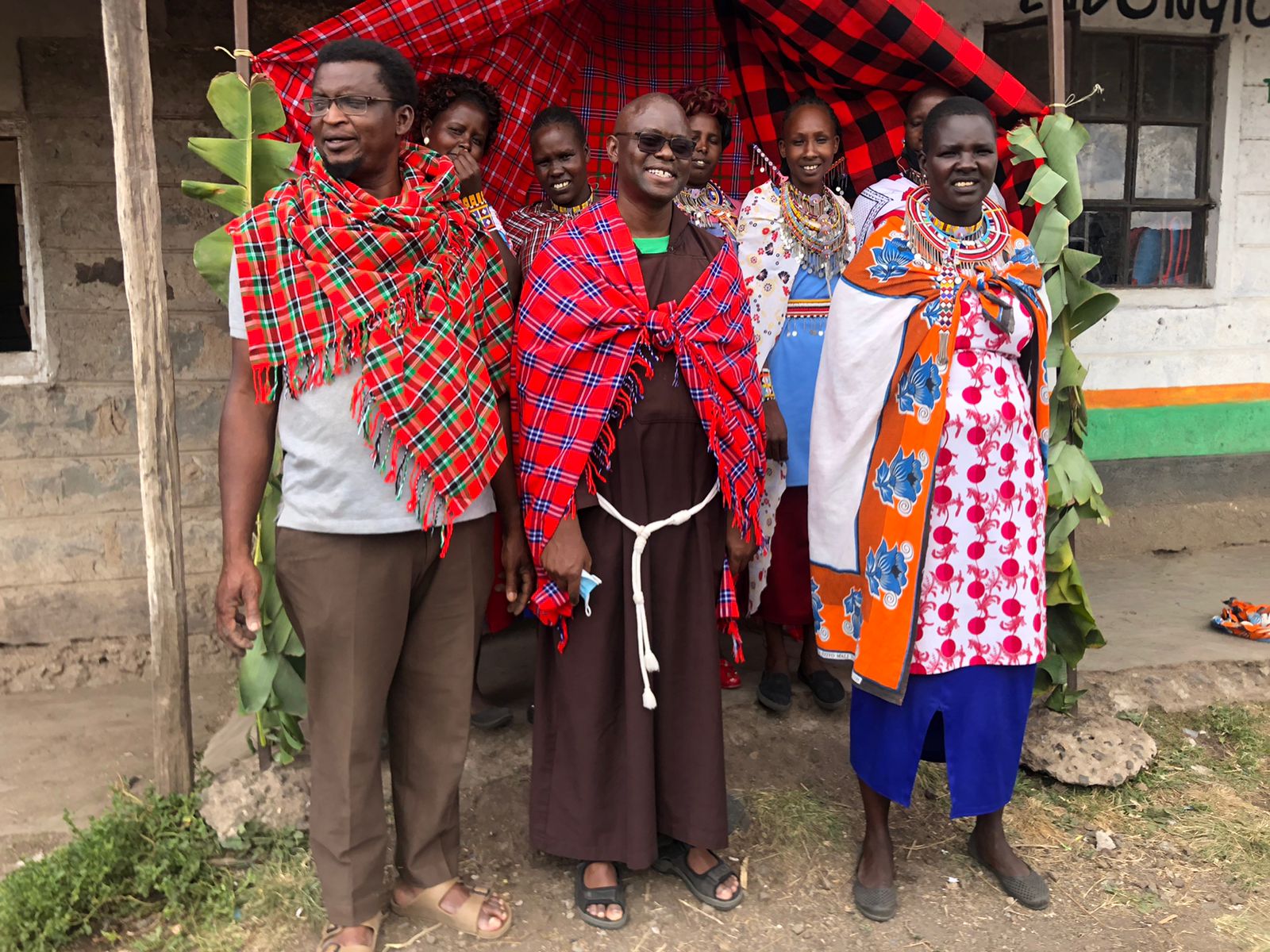 Christians united around the theme of the 2021 Season of Creation.
In the Book of Genesis, Abraham and Sarah opened their tent as a home for three strangers, who turned out to be God's angels (Genesis 18). By creating a home for all, their act of radical hospitality became a source of great blessing.
WATCH: What is Oikos? Exploring 2021 Season of Creation theme
What is Oikos? | #SeasonOfCreation's 2021 theme! – YouTube
Just as Abraham and Sarah did, Christians pitched tents for all as a symbol of their radical hospitality and their commitment to safeguarding a place for all creatures in our common home.
In Perugia, Italy, the faithful moved their tent from place to place – from the historical center of the city, to the commercial centers of the suburbs, and to parishes – to share the transformational theme with all people.
Others created a home for all by hosting prayer services, online events, and community clean-ups, which were among the hundreds of events that took place during the ecumenical and global season.
Worldwide, Christians united and prayed a novena to St. Francis of Assisi to celebrate St. Francis, the patron saint of ecology beloved by many Christian denominations.
In Barcelona, Spain, at the Basílica de la Sagrada Família, Christian leaders, along with hundreds of the faithful, recalled our roles as "humble stewards" of God's creation and encouraged everyone to pursue new lifestyles that help us live in harmony with God's creation.
Christians also reflected on how we can acknowledge the pain we have inflicted upon our common home while also holding hope for the future.
This week, the theme for the Season of Creation is "A home and a hope for the future".
The Gospel speaks of the place of children in God's kingdom: in Mark 10:14-15, Jesus blesses children and states, 'Let the little children come to me, and do not hinder them.@SeasonCreation pic.twitter.com/dYFS8myHhy

— lutheranworld (@lutheranworld) October 6, 2021
As ELCA Presiding Bishop Rev. Elizabeth A. Eaton said, "We know that healing is possible — for the planet and our communities. We are not too late. The time is now. To us, God is calling; through us, God wants to work a miracle; through our finite and inadequate efforts, God can and will bring about 'a new heaven and a new earth.' God provides us with diverse gifts as protectors and guardians of creation."
3. Advocating ahead of COP26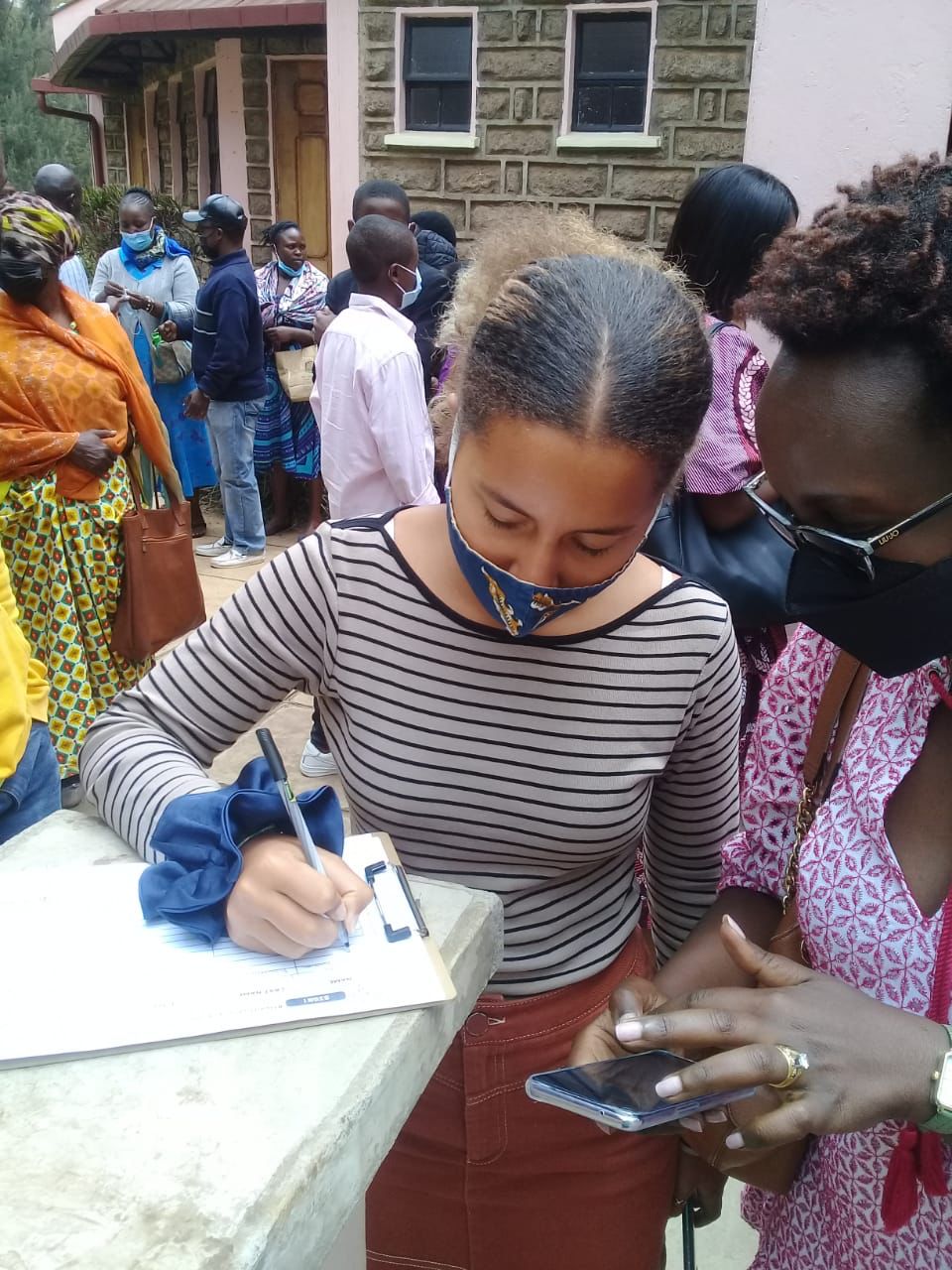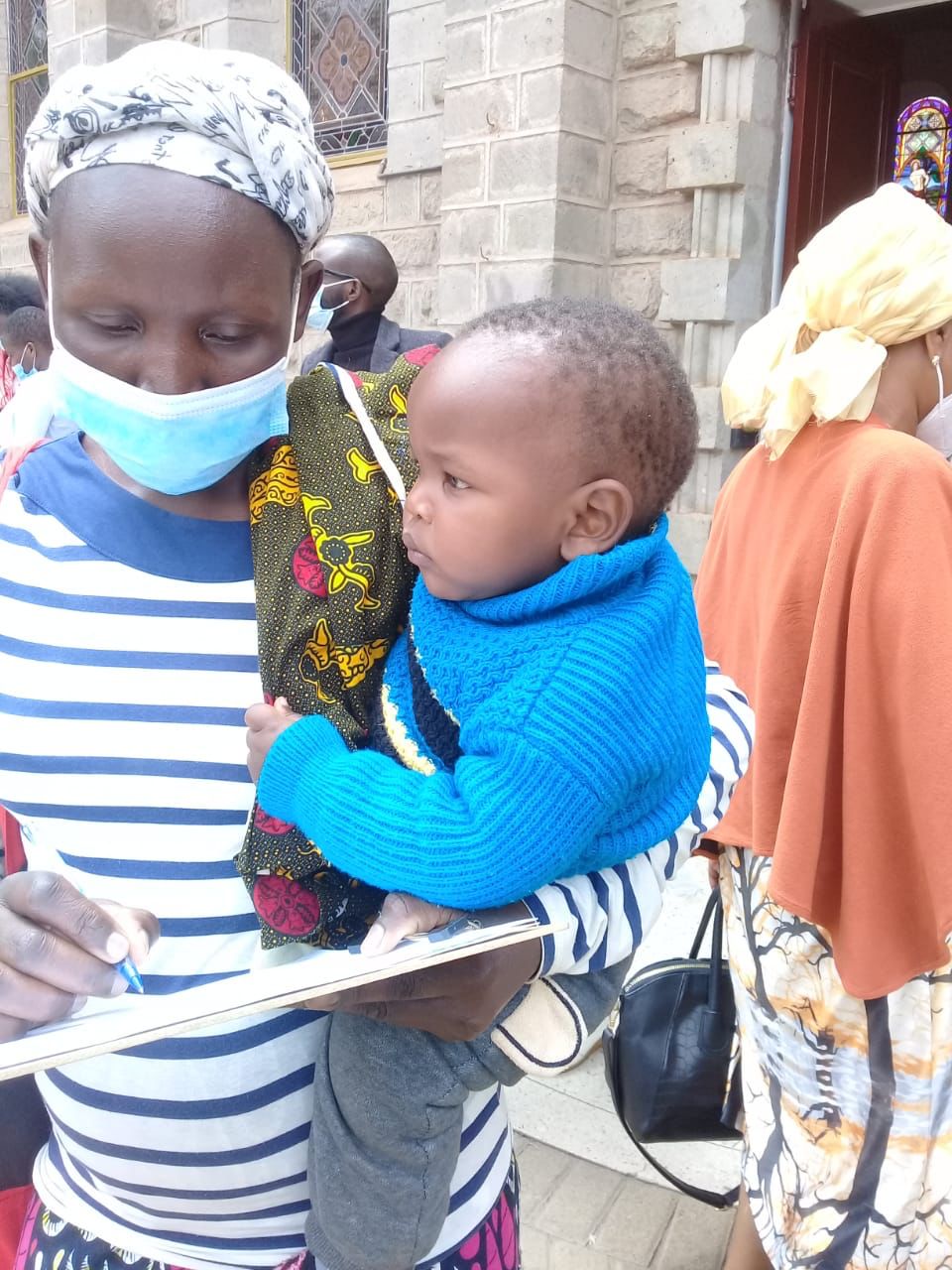 Anglican and Lutheran Church leaders united to write a pointed letter to Canadian Prime Minister Justin Trudeau. The letter urges him to honor Indigenous Peoples rights, invest in a just transition from fossil fuels, reduce greenhouse gas emissions, and financially support climate change adaptation and mitigation measures in the Global South.
Throughout the continent of Africa, religious leaders called for the "halt to gas and oil exploration in Africa.
"A new era of economic colonialism by fossil fuel companies is well underway. This is supported by self-serving governments," the leaders wrote. 
"Africa is a continent richly blessed with sun and wind. Investment in renewable energy, now the cheapest form of energy worldwide, will create far more jobs and long-term savings. Renewable energy will be generated without the health-damaging pollutants of fossil fuels or global warming that will push the world past a catastrophic 1.5°C increase in temperature."
4. Young people led the way
Young people united again and again to show how they're leading efforts to care for God's creation.
But the most special moment might have been the 2021 Season of Creation closing ceremony, which featured young Christian leaders from throughout the world.
The touching ceremony was a time of prayer, music, readings and reflection, and the leaders shared how they and their communities celebrated the 2021 Season of Creation.
Amanda Costa, a United Nations youth ambassador and representative of Evangelicals for Climate, challenged attendees to think about their place in the world and how we all can build a better future for all.
She encouraged everyone to "decolonize our minds, think differently from what is proposed, and ask God to help us think how to move forward. Open your hearts and let the Holy Spirit speak to you."
5. Historic joint appeal calls for 'urgent, radical, and responsible action' at COP26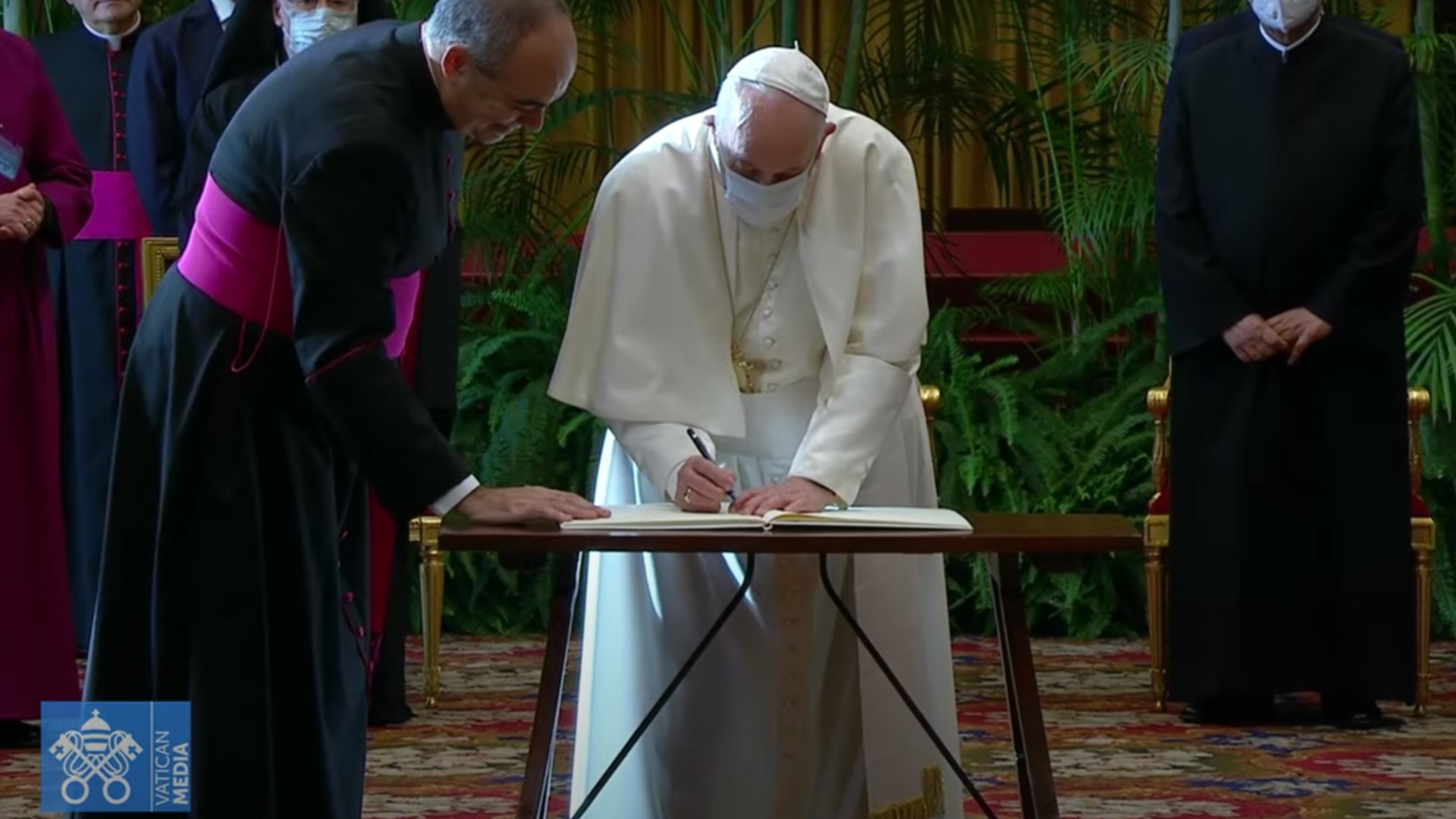 Christian leaders closed the Season of Creation on the Feast Day of St. Francis of Assisi as they began the ecumenical season: united in their call for governments to set ambitious targets at COP26.
About 40 faith leaders signed a joint appeal at the Vatican that called on governments to set ambitious targets at COP26 and take "urgent, radical, and responsible action" with young people and the most vulnerable among us in mind.
Pope Francis, Ecumenical Patriarch Bartholomew, and Justin Welby, Archbishop of Canterbury, were among the prophetic faith leaders who signed the urgent appeal.
"Future generations will never forgive us if we miss the opportunity to protect our common home. We have inherited a garden; we must not leave a desert for our children," the joint appeal stated.
"We plead with the international community gathered at COP26… to safeguard, restore, and heal our wounded humanity and the home entrusted to our stewardship."
Faith leaders from other Christian faiths and Islam, Judaism, Hinduism, Buddhism, among others, signed the joint appeal, which was then handed to Alok Sharma, the President of COP26.
"Today shows us how we can and will turn the tide," Sharma said, calling the appeal a "powerful call to action for the world."
Read more
Thank you
We thank our Creator God for this blessed season and for once again uniting the Christian community to care for our common home. We ask for God's forgiveness in where we have fallen short as too many members of God's creation suffer needlessly because of the climate emergency and ecological crisis.
We also ask God to gift us with the courage to advocate more intentionally as we seek to achieve climate justice for all of God's creation. We also ask our Creator God to help us daily in remembering that we have been appointed the caretakers of God's creation and that we have the ability to do right by all members of our common home. Amen.