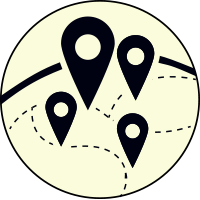 Global Events
Although each community celebrates the Season of Creation in its own way, a few events are opportunities for everyone to come together as one. Some of these global events are liturgical, and others are secular occasions that fall within the season. You are invited to join.
September
September 1, 2019
Online Prayer Service for Creation Day/World Day of Prayer for Creation
Creation Day, also called the World Day of Prayer for Creation, opens the Season each year. Pope Francis, Patriarch Bartholomew, the World Council of Churches, and many other leaders have called the faithful to celebrate it. Christians from around the world are invited to join an online prayer service to come together in a joyful celebration of our common cause.
September 16, 2019
Webinar: Should we be saving souls or seals? What Christianity says around biodiversity.
Learn more
Watch the recording here
10:00 Eastern US / 15:00 London / 21:00 Manila
Please join us for a webinar to explore the connection between biodiversity and Christian spirituality. Speakers include Rev. Dr. Dave Bookless or A Rocha International / Lausanne Catalyst for Creation Care, Rev. Dra. Neddy Astudillo of GreenFaith Latino America, and Celia Deane Drummond of the University of Oxford. The conversation will be moderated by Rev. Rachel Mash, Environmental coordinator for the Anglican Church of Southern Africa and Green Anglicans.
September 20, 2019
Global Climate Strike
Young people from around the world will come together for a remarkable day of strikes from school to demand urgent action on the climate crisis. Their parents, neighbors, teachers, and families will stand alongside them. The climate strikes were galvanized by Swedish teenager Greta Thunberg, and each strike to date has sent more than a million people into the streets. Learn more at Laudato Si' Generation, the climate initiative by and for young Catholics.
September 21, 2019
International Coastal Cleanup Day
For over 30 years, communities have come together to remove trash from coastlines and waterways including ponds, lakes, and rivers. Together, these volunteers remove and catalogue mountains of litter every year. Your community is invited to join. To learn more, please visit the Ocean Conservancy.
September 23, 2019
United Nations Climate Action Summit
The UN Secretary General is hosting a summit devoted to climate change, with the aim of calling the world's attention to the urgent need to implement the Paris Agreement. The Paris pact has been agreed to by every country–only the United States has said it intends to leave it. But countries have not made policies to meet its goals. Of the 197 countries in the agreement, only seven are on track to keep warming below 2 degrees celsius, and only two are on track to keep warming below 1.5 degrees celsius. Science tells us that every fraction of a degree in warming means more hunger, more sickness, more conflict. The UN Secretary General's summit is a chance for the people of the world to rally around real, ambitious policies to solve this crisis.
September 23, 2019
6th International Conference on Ecological Theology and Environmental Ethics, Orthodox Academy of Crete Chania, Crete, Greece
Learn more
This conference will engage theology on key ecological concerns from a variety of religious traditions and perspectives. This year's theme is "Ecological racism and prophetical voices for ecological crisis." The conference will be a blend of learning and discussion, while attending to the magnificent Earth and cultural context of this region of Crete.
October
October 4, 2019
St. Francis Day
10:00 NYC/ 16:00 Rome / 22:00 Manila
To join:  https://fabo.adobeconnect.com/seasonofcreation/
Many traditions view St. Francis as an inspiration and guide for those who protect creation. Faith leaders from around the world will come together for an online prayer service to celebrate this feast day and the last day of Season of Creation. Anglican Bishop Mark MacDonald, Anglican Church of Canada's first National Indigenous Anglican Archbishop will offer a reflection on this year's theme Web of Life.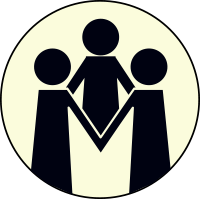 Each year, tens of thousands of Christians observe the Season of Creation through prayer services, sustainability actions, and advocacy campaigns.