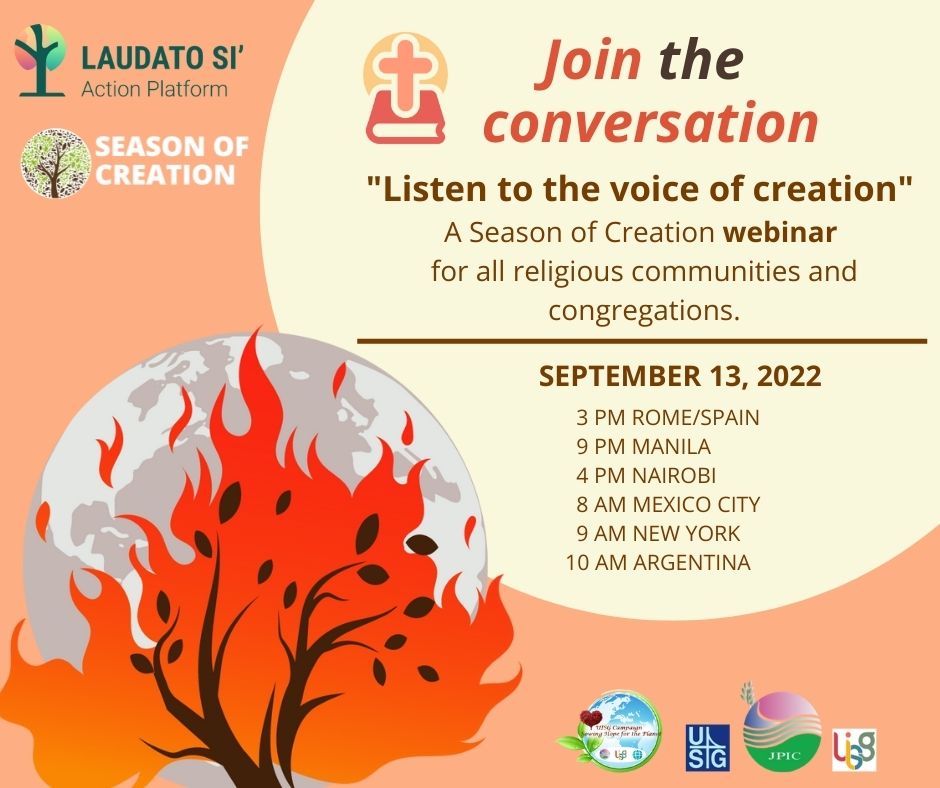 This webinar for the religious sector offers motivations and spiritual insights as we come together, united in preserving the future of our children and the planet they will inherit to:
LISTEN to the Cry of the Earth through the testimony of Sylverius Perry, Wapichan elder from Guyana.
DISCERN how the Holy Spirit is inviting each one of us to an ecological conversion in line with our community or congregation's mission.
SHARE our community or congregational experiences healing the pain in creation and sowing hope for peace.
JOIN a diverse and global community supporting, uplifting, and strengthening one another in our journeys toward integral ecology on the Laudato Si' Action Platform.
The webinar will be in English, Spanish translation will be available.