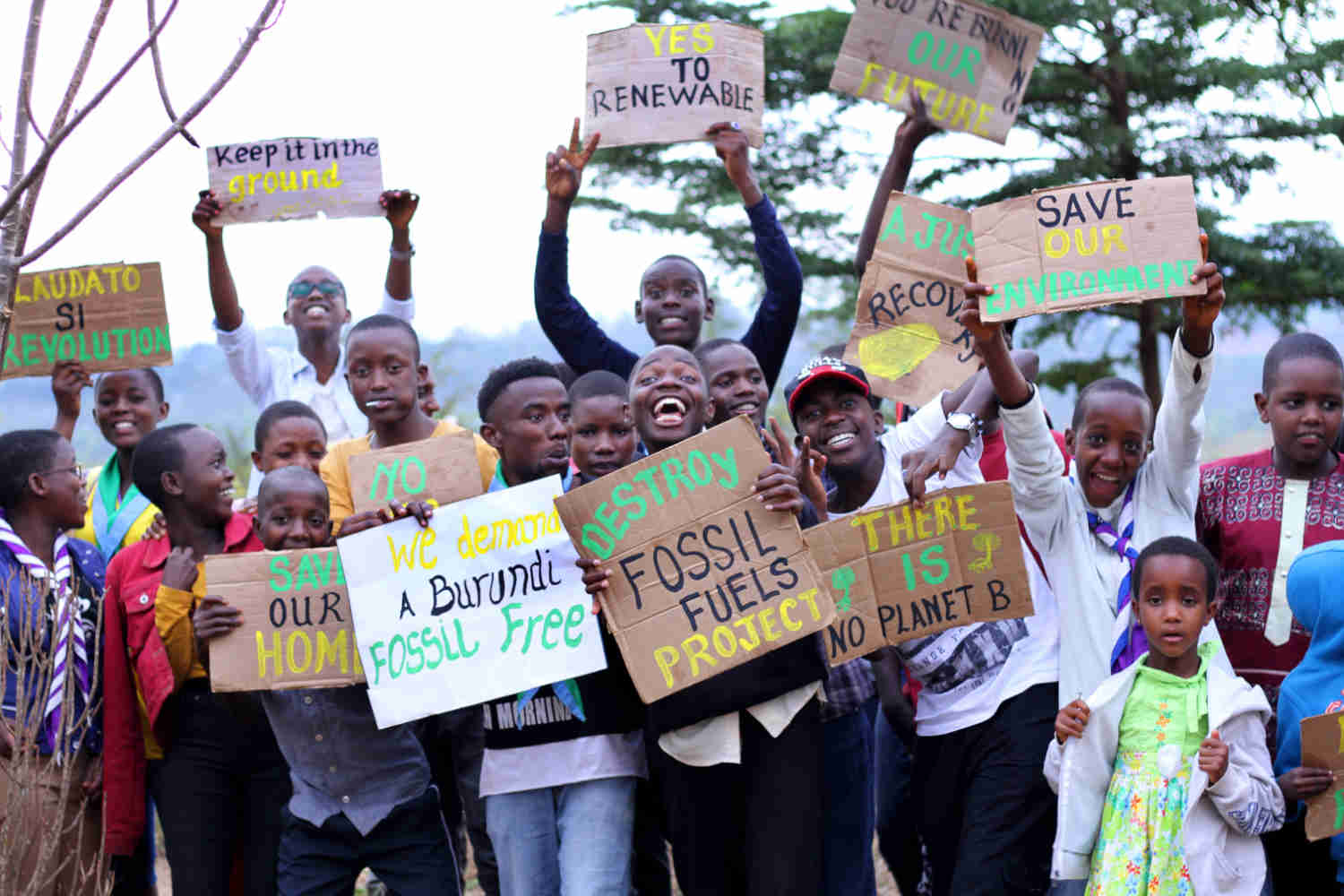 Boys and girls in Burundi march for a cleaner future.
More than 1,000 boys and girls and adults in Tanzania and Burundi recently celebrated the Season of Creation by marching for the climate.
In Dar Es Salaam, the largest city in Tanzania, 1,000 boys and girls from various schools took to the streets for creation.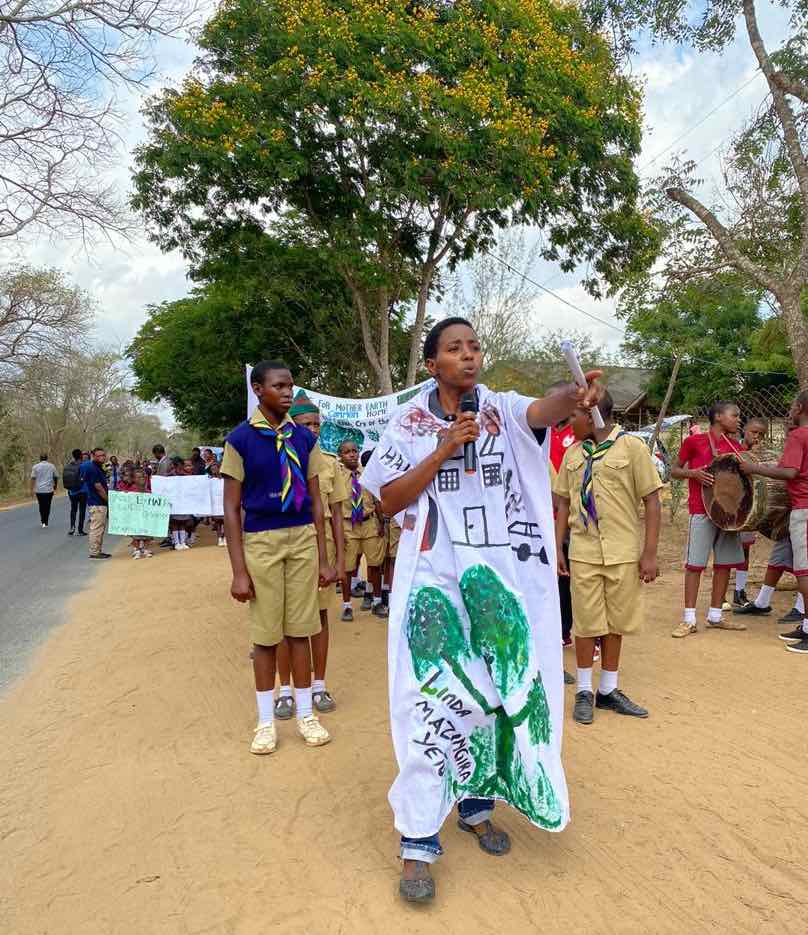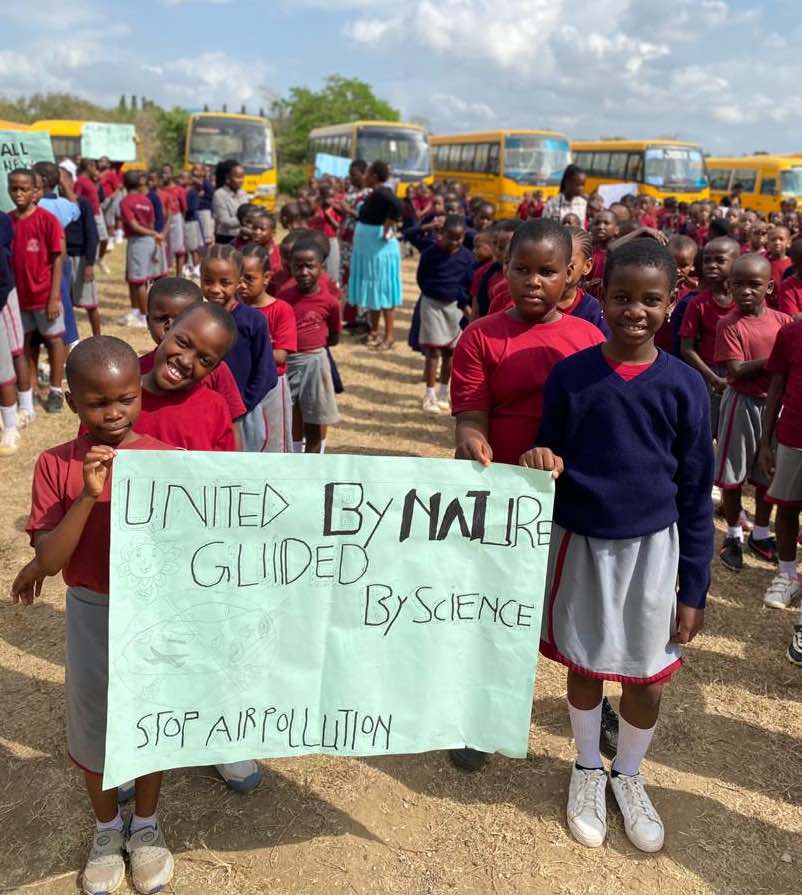 "The main objective of the event was to join the global movement of children who were striking around the world advocating for clean energy and a just recovery," said Rehema Peter, who runs the Partnership for Environmental Protection and Climate Action and organized the event.
Rehema is a Laudato Si' Generation member and coordinates Laudato Si' Clubs in area schools.
The children carried banners and posters that featured inspirational messages, such as "United By Nature, Guided By Science", and "Our Earth Is Our Common Home".
In Burundi, the Groupe Scout Espoir de Magarama hosted an outdoor march and concert in the capital city of Gitega.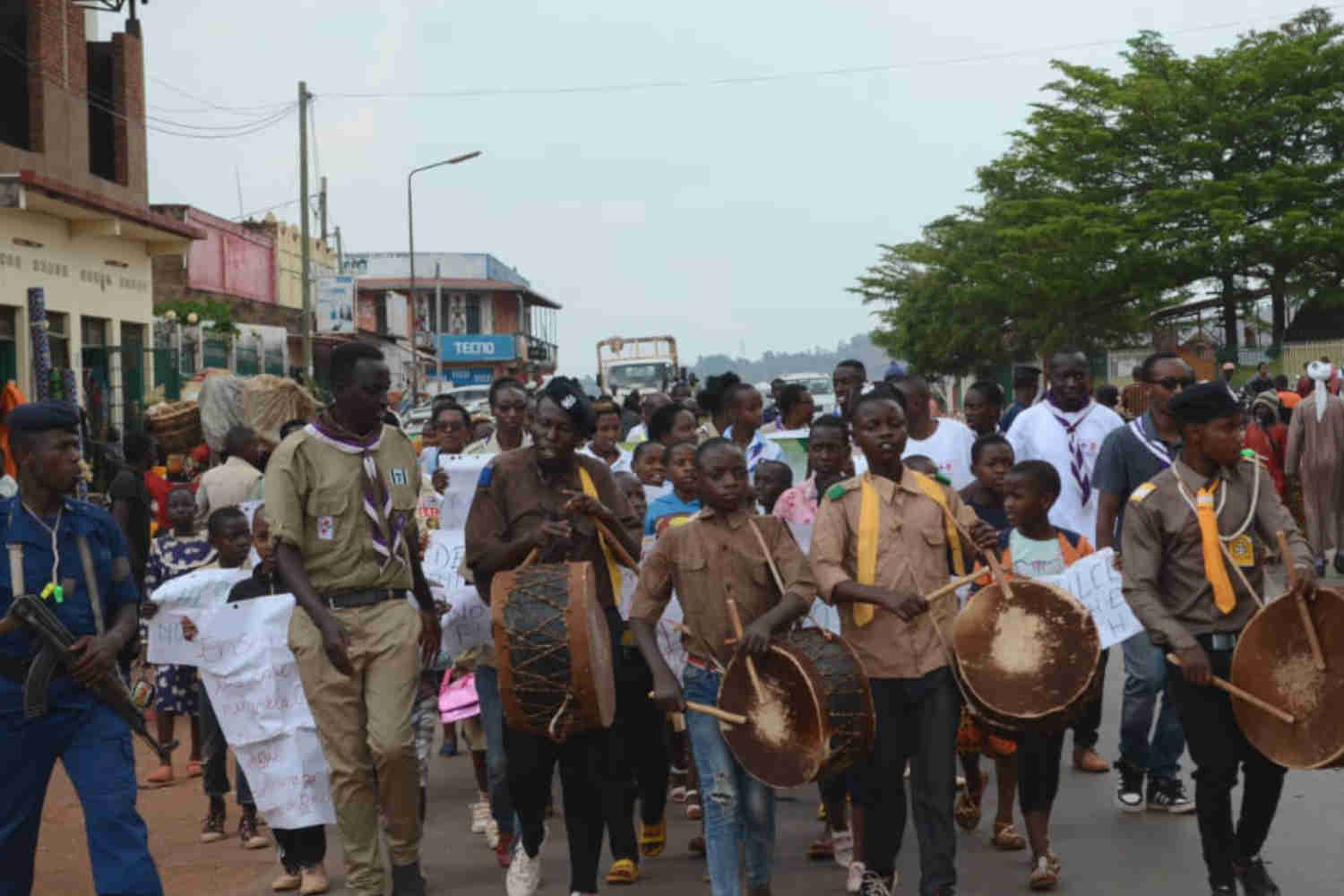 The group sought to inform the "citizens in Gitega on the need of resisting against any project of fossil fuels, calling the new Burundian government to work towards a just recovery of COVID-19 and to support young leadership in climate action," said Jean Claude Gahungu, the group's' project manager.
They were joined by others from St Francis of Assisi of Magarama, Global Catholic Climate Movement Burundi Chapter, regional scout leaders, Chiro movement, Africa Vuka Movement, and 350.org.