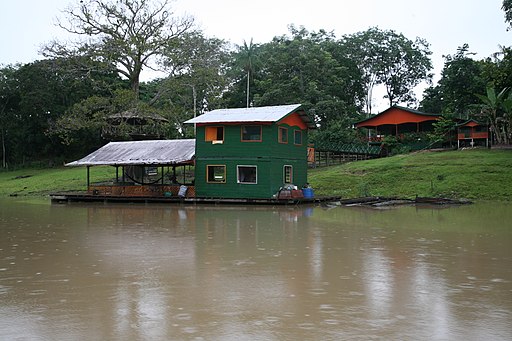 Iranduba, Brazil, near Dora's home (photo James Martins)
Dora Salvador was a nurse, wife, mother, activist and leader of her village community association. But for those bent on exploiting the Amazon, she was only one thing: an enemy who stood in the way of their illegal profits.
Dora's bold leadership had long thwarted crooked land deals in Portelinha, a community of Iranduba municipality in the Brazilian state of Amazonas. The area's waterfront property is popular with wealthy residents from nearby Manaus, who buy land to build weekend homes there.
Then on August 12, 2015, what Dora had long feared came true. She was kidnapped from her home by five intruders, and her battered body was found along a roadside the next day. She had suffered 12 gunshot wounds to her head, limbs and torso.
In October, the Vatican will hold the Synod on the Amazon. In the months leading up to the synod, we honor the many martyrs like Dora, who gave their lives for environmental justice and human rights in the Amazon. Along with bishops worldwide, we pray that the Amazon's people will be treated with equity and its resources used justly and sustainably.
Thanks to the sacrifice of Dora and other Amazon martyrs, we are "surrounded by a great cloud of witnesses," (Hebrews 12:1) who give us hope and courage for the task at hand. In the four years before her death, Dora often received death threats. Two years previous, she was assaulted by the same drug trafficker and illegal land merchant who was later convicted in her killing.
Still, Dora persisted. On her village's behalf, she testified before the Legislative Assembly of the Amazona. And in her compassion, she fought not just for land rights but for better housing, health and education. She would not be daunted — and in her memory, neither should we.