Lead a community activity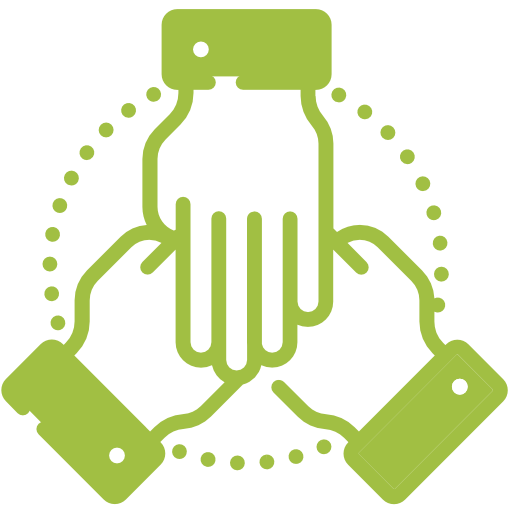 Participate in the Season of Creation
The Season of Creation is a time to renew our relationship with our Creator and all creation through repenting, repairing, and rejoicing together. During the Season of Creation, we join our sisters and brothers in the ecumenical family in prayer and action for our common home.
This year, amid crises that have shaken our world, we're awakened to the urgent need to heal our relationships with creation and each other. During the season this year, we enter a time of restoration and hope, a jubilee for our Earth, that requires radically new ways of living with creation.
The Season of Creation unites the world's 2.2 billion Christians around one shared purpose. With so much injustice all around us, now is the time for Christians everywhere to come together and show the world how to love each other and creation.
Retiro Laudato Si'
9/26/2020-8:0
9/26/2020-19:30
http://bit.ly/LSRetiro
El tiempo de la creación es una oportunidad imperdible para profundizar sobre nuestra relación con Dios, consigo mismo, con las personas y con la creación. El retiro "Conversión Ecológica" se ofrece para toda Hispanoamérica y puede ser vivido en tu casa, junto a tu familia o fraternidad religiosa. 26 de septiembre, 2020 Hora: 08:00 - 19:30 GMT-5 27 de septiembre, 2020 Hora: 08:00 - 18:00 GMT-5
http://bit.ly/LSRetiro
https://seasonofcreation.org/2020/08/28/retiro-laudato-si/
0
World Day of Migrants and Refugees
9/27/2020-0:0
9/27/2020-0:0
World Day of Migrants and Refugees
https://seasonofcreation.org/2020/08/17/world-day-of-migrants-and-refugees-3/
0
Season of Creation Webinar: A Just Transition for North America
10/1/2020-10:0
10/1/2020-11:30
https://gccm.controlshift.app/events/season-of-creation-webinar-a-just-recovery-for-north-america
The Season of Creation is a time to renew our relationship with our Creator and all creation through celebration, conversion, and commitment. During the season, we join our sisters and brothers in the global Christian family in prayer and action for our common home.Time: 10:00 - 11:30 PDT
https://gccm.controlshift.app/events/season-of-creation-webinar-a-just-recovery-for-north-america
https://seasonofcreation.org/2020/08/17/season-of-creation-webinar-a-just-transition-for-north-america/
0
Waiting for the new Encyclical from Assisi: reflection toward Saint Francis Sunday
10/2/2020-15:0
10/2/2020-16:0
https://gccm.controlshift.app/events/waiting-for-the-new-encyclical-from-assisi-reflection-toward-saint-francis-sunday
In the context of Europe, symbol of the search for beauty in cultural diversity, in a universal brotherhood and an integral ecology on the example of St. Francis, we will reflect, from Assisi, together with speakers of different religions, in view of the signature of the new Encyclical of Pope Francis called "Brother all" on the vigil of St. Francis Sunday. Time: 3pm - 4pm CEST
https://gccm.controlshift.app/events/waiting-for-the-new-encyclical-from-assisi-reflection-toward-saint-francis-sunday
https://seasonofcreation.org/2020/08/17/ls-global-prayer-service-3/
0
Global Ecumenical Online Prayer Service to celebrate the Feast of St. Francis and the closing of the Season of Creation
10/4/2020-20:0
10/4/2020-21:0
https://gccm.controlshift.app/events/global-ecumenical-online-prayer-service-to-celebrate-the-feast-of-st-francis-and-the-closing-of-the-season-of-creation?just_launched=true/?utm_source=org&utm_medium=direct&utm_campaign=soc2020
As we close the Season of Creation, join Christian leaders from around the globe as we celebrate the fruits of the season and reflect on our next steps together in caring for our common home. Time: 20:00 BST
https://gccm.controlshift.app/events/global-ecumenical-online-prayer-service-to-celebrate-the-feast-of-st-francis-and-the-closing-of-the-season-of-creation?just_launched=true/?utm_source=org&utm_medium=direct&utm_campaign=soc2020
https://seasonofcreation.org/2020/09/24/global-ecumenical-online-prayer-service-to-celebrate-the-feast-of-st-francis-and-the-closing-of-the-season-of-creation-2/
0
10th Annual Desmond Tutu Peace Lecture. Climate Justice Globally: Now and for the Future
10/7/2020-19:0
10/7/2020-21:0
https://bit.ly/3aUeWtL
The 10th Annual Desmond Tutu Peace Lecture, on 7 October 2020, provides a platform for two of the world's most relevant young voices for climate justice to provide leadership for a better future. Greta Thunberg, 17, and Vanessa Nakate, 23, will address the subject: Climate Justice Globally, Now and for the Future. More info here: https://www.tutu.org.za/peace-lectures/annual-lecture-2020-2/
https://bit.ly/3aUeWtL
https://seasonofcreation.org/2020/09/21/10th-annual-desmond-tutu-peace-lecture-climate-justice-globally-now-and-for-the-future/
0
Christian leaders encourage the faithful
Christian leaders encourage the faithful
Pope Francis, Catholic Church
Archbishop of Canterbury Justin Welby, Anglican Communion
Patriarch Bartholomew, Eastern Orthodox Church
Gen. Sec. Tveit, World Council of Churches
Ecumenical Steering Committee