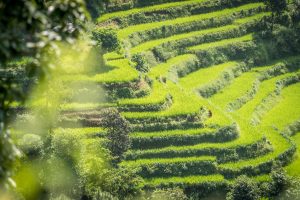 Join the closing prayer for the 2020 Season of Creation (details regarding the online meeting coming up).
This year's theme, "Jubilee for the Earth", invites us to consider the integral relationship between rest for the earth and ecological, economic, social and political ways of living.
This particular year, the need for just and sustainable systems has been revealed by the far-reaching effects of the global COVID-19 pandemic.
The ecumenical Season of Creation lasts from 1 September (Day of Prayer for the Care of Creation) until 4 October (Feast day of St. Francis). This is an invitation to engage in a month of prayer, symbolic acts and campaigns to give thanks for creation and renew our human vocation to care for it.