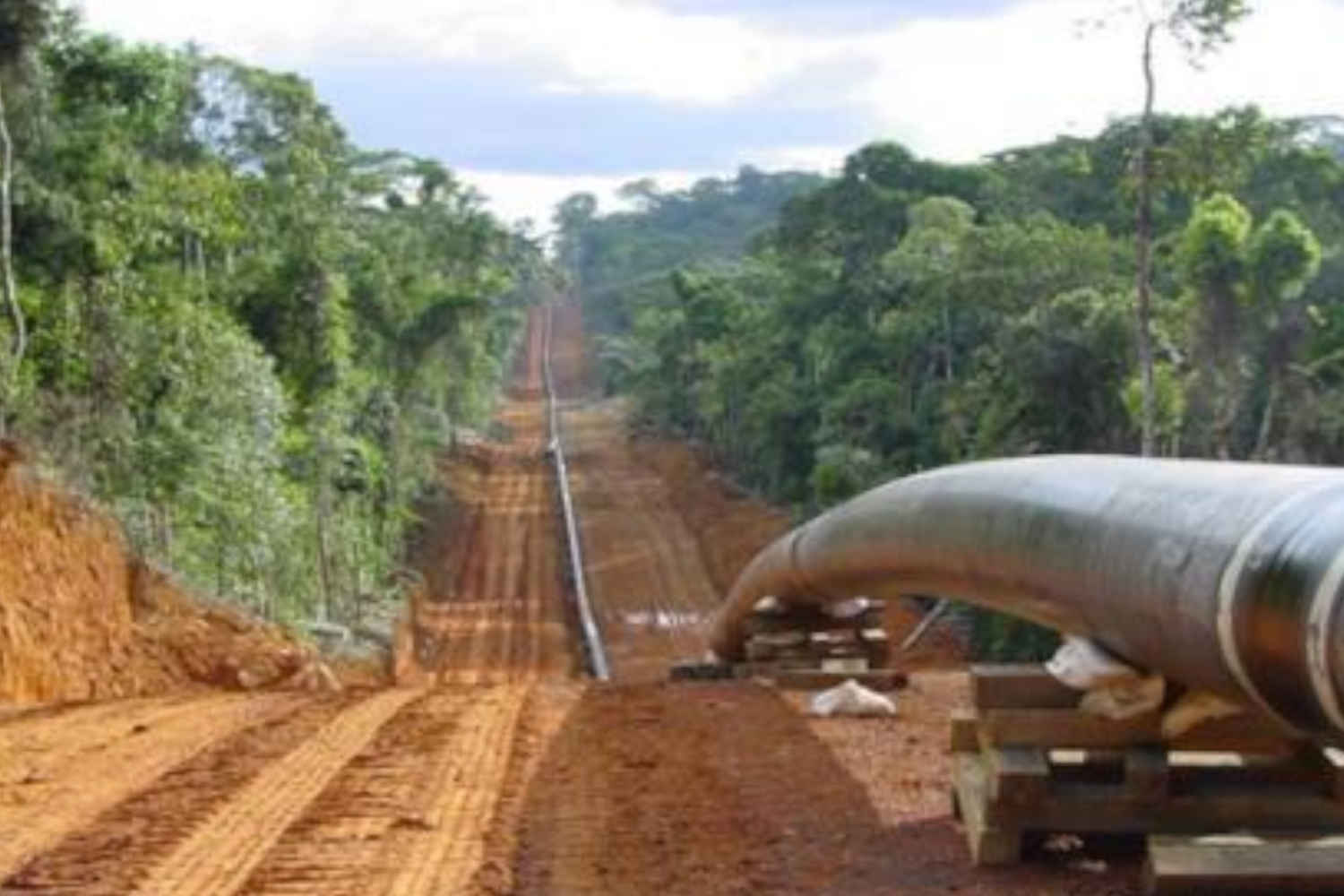 The East Africa Crude Oil Pipeline. Photo by OxFam.
By Prince Papa
Coordinator for Global Catholic Climate Movement Africa
The East Africa Crude Oil Pipeline (EACOP) is a proposed $3.55 billion, 1,443-kilometer electrically-heated pipeline that will snake through Uganda down to the Tanzanian Indian ocean port of Tanga.
Experts from diverse backgrounds and organizations have raised concerns about the EACOP, including worries about human rights and the economic and environmental impacts of this project.
An independent review by the Netherlands Commission for Environmental Assessment of the project's environmental and social impact assessment pointed out various flaws, prompting concerned citizens and the global community to mobilize and put pressure on the governments of Uganda and Tanzania to halt the project.
Already in Uganda and France, lawsuits have been filed against the Ugandan government and the French oil company, Total. Witnesses in these court cases have faced various forms of alleged harassment.
With Pope Francis' Laudato Si' encyclical as our guide and in line with the landmark 2015 Paris Climate Agreement, Global Catholic Climate Movement opposes EACOP and supports a cleaner and more life-giving future for the people of Uganda and Tanzania.
We are calling on all Catholics in Uganda and globally to raise their voices against such projects in Uganda and elsewhere in the world.
In Nairobi in 2019, Cardinal Peter Turkson reiterated the need for African countries to be stewards of nature. He cited "large oil projects" as examples of "worrisome destruction of African rainforests" and projects that "exacerbate the climate crisis."
GCCM continues to work with various episcopal bodies and partners in the region, including the Association of Member Episcopal in Eastern Africa, the Symposium of Episcopal Conferences of Africa and Madagascar, and national bishops' conferences throughout the continent.
Together, we will continue to oppose the EACOP and other destructive projects in the region while working to bring Laudato Si' to life throughout the world.