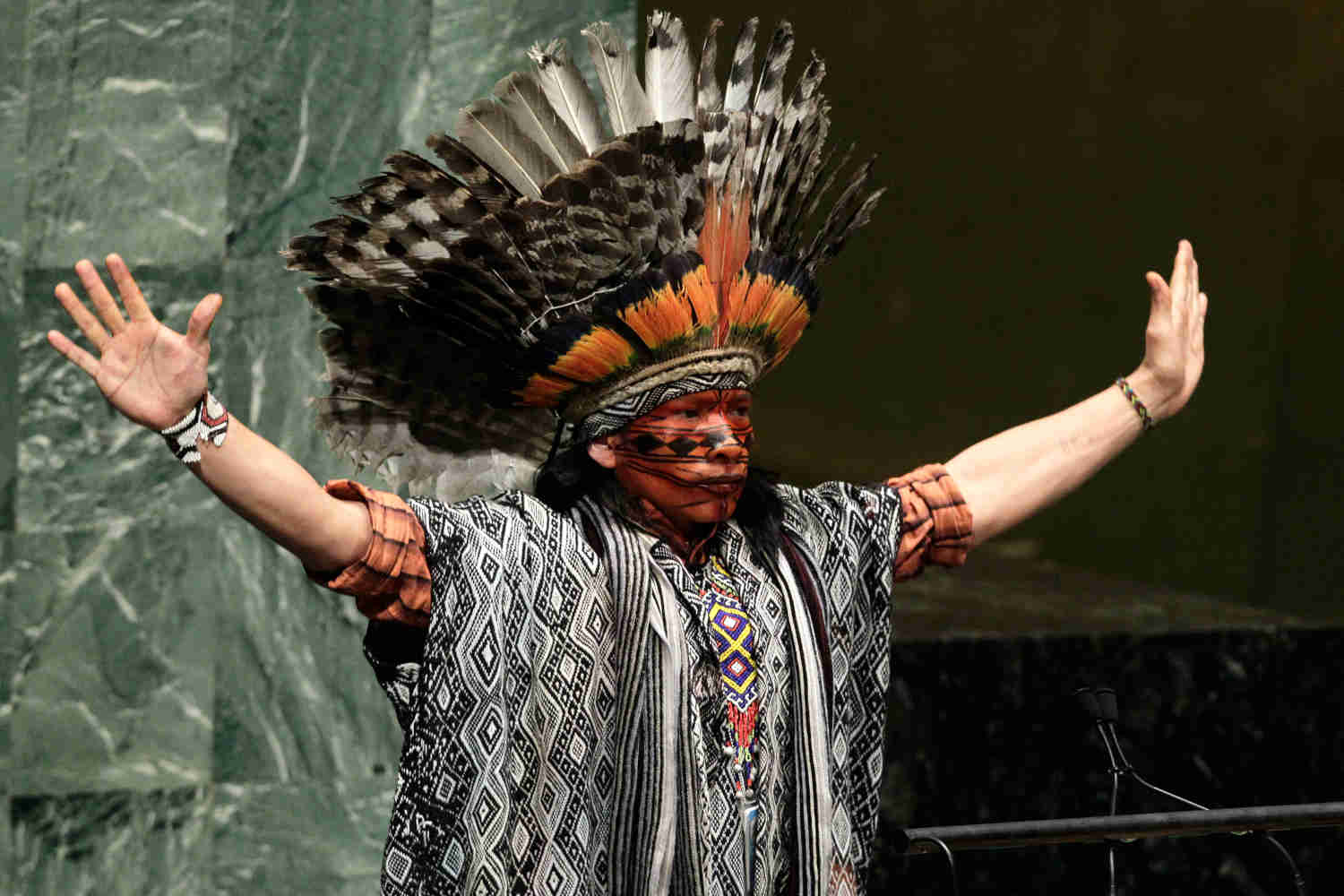 Nilson Tuwe Huni Kuĩ, an indigenous leader from the Western Amazon in Brazil, delivers an invocation to mark World Interfaith Harmony Week at the United Nations. Photo credit: UN Photo/Devra Berkowitz
Roberto (Beto) M. Barbosa of Brazil is putting his Laudato Si' Animator training to use during the Season of Creation to help Brazilians care for our common home.
Beto is a member of CVX, which is an organization of lay Ignatians, and he is organizing a series of Ignatian retreats on caring for our common home.
The retreats delve into personal accompaniment and also host conversations with people of other faiths, including Buddhism, Islam, African matrices, and Judaism, to talk about the vision of creation, how the universe was created, where we are, and what are the tasks and challenges that lie ahead.
The retreats take place online every Thursday during the Season of Creation, which concludes 4 October, the feast day of St. Francis of Assisi.
'Caring for our Common Home'
Motivated by a shared responsibility that all people of faith have to care for our common home, the Socio-environmental Commission of the Diocese of São José dos Campos (Brazil) and the Catholic University of Trujillo Benedict XVI – UCT in Peru hosted an online discussion to start the Season of Creation
The conversation featured reflections from leaders of Christian, Jewish, Islamic and Buddhist religious traditions.
The event also included the release of the Spanish version of the booklet "Caring for the Common Home," a manual prepared by the Brazil commission and adapted by the Catholic University of Trujillo.
The booklet was inspired by Laudato Si' and contains practical advice that can be applied to people's daily lives to help them more fully bring Pope Francis' encyclical to life.