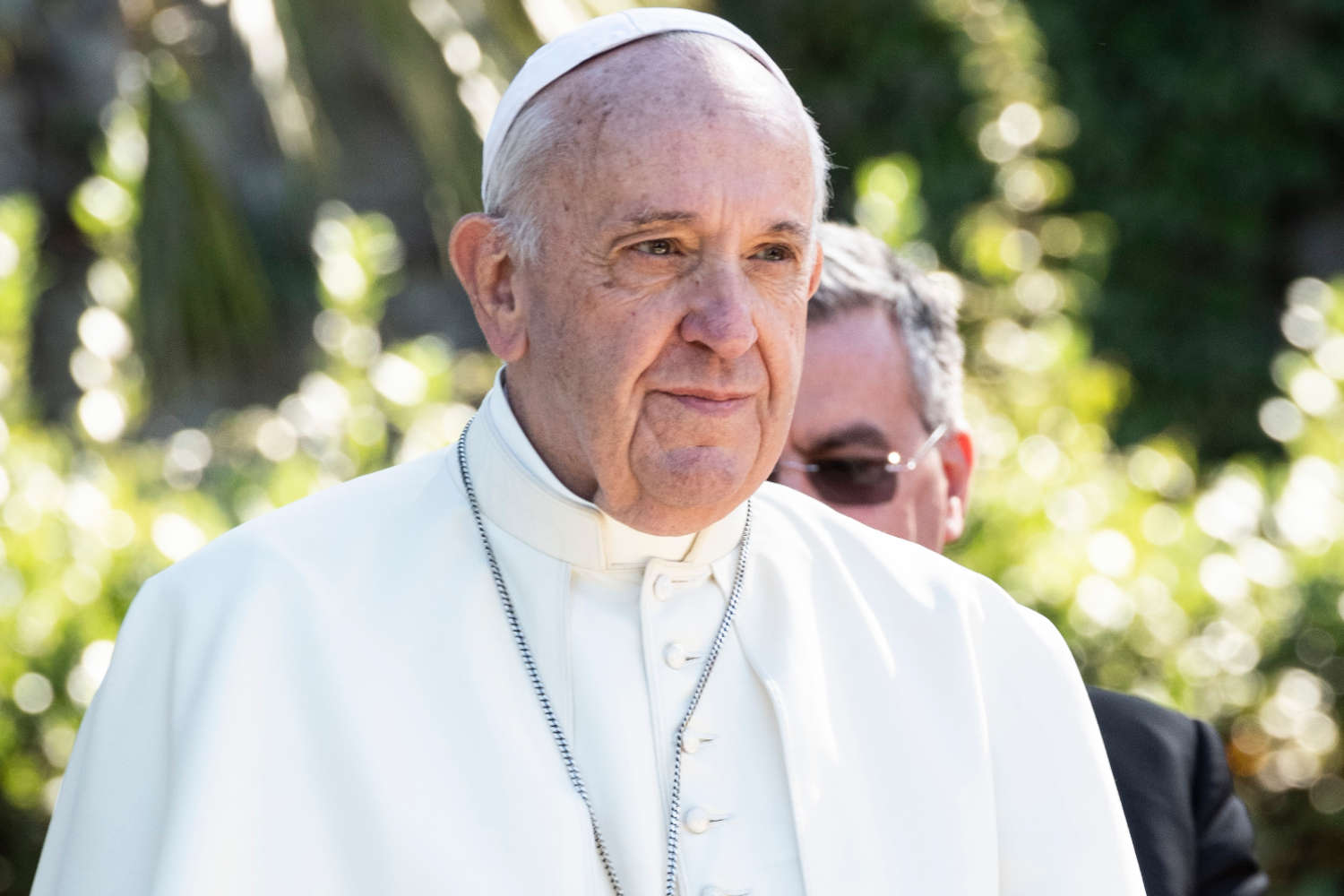 Pope Francis looks on during a 2019 Season of Creation event at the Vatican.
Pope Francis again joined Christian leaders around the world in celebrating the start of the ecumenical Season of Creation on Tuesday, the World Day of Prayer for the Care of Creation.
For the second consecutive year, Pope Francis used a powerful papal message to highlight the season and encourage Catholics to take action this month.
His Holiness praised and rejoiced for "faith communities" that are "coming together to create a more just, peaceful and sustainable world."
He expressed joyfulness for the fact that the "Season of Creation is becoming a truly ecumenical initiative," and shared hope that we may "continue to grow in the awareness that we all live in a common home as members of a single family."
Visionary leadership
Pope Francis has shown inspiring leadership around the Season of Creation during his papacy, building on decades of action in communities around the world.
In 2015, he made official the Roman Catholic Church's warm welcoming of the season.
Last year, he contributed more ground-breaking leadership by starting the season with the first-ever papal message about the Season of Creation, and Pope Francis closed the season with the first-ever papal event about the season.
He also has frequently shared encouraging messages about the Season of Creation on social media, using #SeasonOfCreation.
'Jubilee for the Earth'
The Season of Creation starts 1 September and concludes 4 October, the feast day of St. Francis of Assisi, the patron saint of ecology beloved by many Christian denominations.
For Catholics, this year's season is especially meaningful as it comes during the Laudato Si' Special Anniversary Year, a year of coordinated action that was launched in May by the Vatican Dicastery for Promoting Integral Human Development.
This year is meant to "be a time of grace, a true Kairos experience and 'Jubilee' time for the Earth, and for humanity, and for all God's creatures."
Globally during this year's Season of Creation, amid crises that have shaken our world, including the COVID-19 pandemic, Christians around the world are awakened to the urgent need to heal our relationships with creation and each other.
During the season this year, we enter a time of restoration and hope, a jubilee for our Earth, that requires radically new ways of living with creation.
'Pandemic has brought us to a crossroads'
Pope Francis also commented on the pain that the pandemic has wrought in so many communities.
"The pandemic has brought us to a crossroads," he said, and invited all people to use this time to create more Spirit-filled habits and lifestyles.
"We must use this decisive moment to end our superfluous and destructive goals and activities, and to cultivate values, connections and activities that are lifegiving.
"We must examine our habits of energy usage, consumption, transportation, and diet. We must eliminate the superfluous and destructive aspects of our economies, and nurture life-giving ways to trade, produce, and transport goods."
Pope Francis also continued advocating for a just recovery from the pandemic and for the cancellation of debt for the most vulnerable countries that are now enduring multiple crises because of COVID-19.
"We also need to ensure that the recovery packages being developed and deployed at global, regional and national levels must be regeneration packages. Policy, legislation and investment must be focused on the common good and guarantee that global social and environmental goals are met," he said.
'Things can change'
As the world's 2.4 billion Christians unite this month, Pope Francis finished his message on a hopeful note about how Catholics and Christians around the world are uniting in solidarity to create a better future for God's creation.
"We also witness how the Holy Spirit is inspiring individuals and communities around the world to come together to rebuild our common home and defend the most vulnerable in our midst," he said.
"We see the gradual emergence of a great mobilization of people from below and from the peripheries who are generously working for the protection of the land and of the poor. We rejoice to see how young people and communities, particularly indigenous communities, are on the frontlines in responding to the ecological crisis. They are calling for a Jubilee for the earth and a new beginning, aware that 'things can change.'"