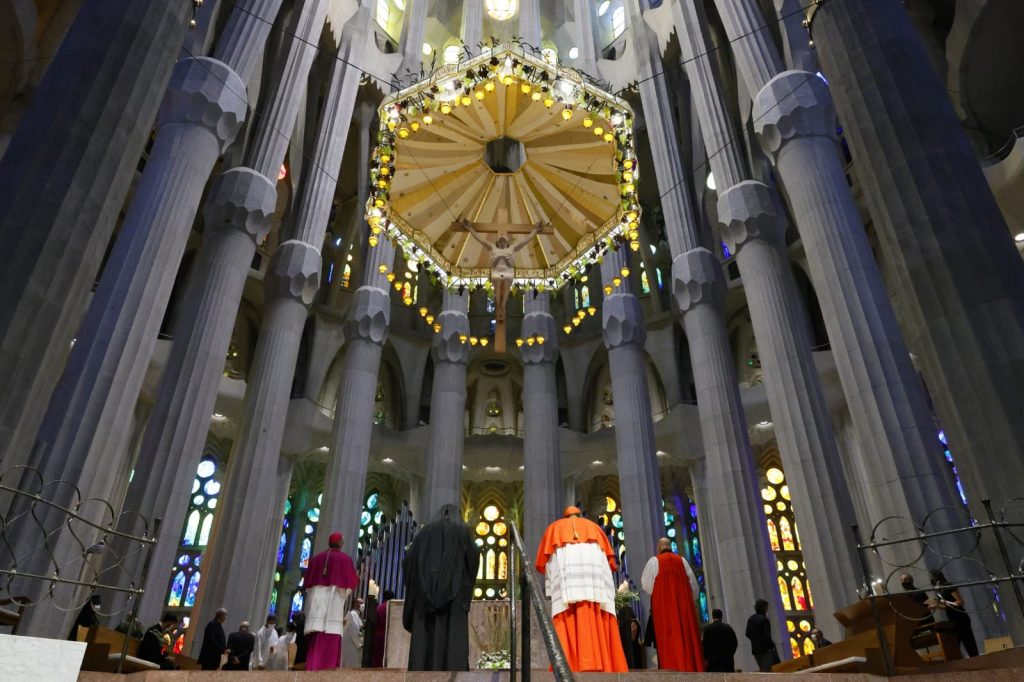 The Sacred Family Basilica in Barcelona hosted an ecumenical celebration for the "Season of Creation." Presided by Card. Juan José Omella together with representatives of the different Christian denominations, to pray and reflect on the care of our common home.
Inspired by the figure of St. Francis of Assisi, the Christian family gathered to praise the Lord, highlighted Card. Omella. He recalled the role of "humble stewards" that we have been given, beyond being owners or dominators, and recognizing the irresponsible use and plundering caused.
In addition, the archbishop called for a new lifestyle and a new spirituality, where the economy is at the service of people and the common home, and where all people are needed without leaving anyone behind. A new Christian humanism where man is in harmony with creation.
During the prayer, Metropolitan Archbishop Bessarion of Spain and Portugal of the Patriarchate of Constantinople read the message sent by Patriarch Bartholomew I to the participants of the event. About 800 people who had sold out the invitations days ago due to the capacity restrictions imposed by the pandemic.
The representative of the Anglican Communion, Bishop Carlos Lopez, read the joint document written by Pope Francis, Patriarch Bartholomew I of Constantinople and the Archbishop of Canterbury, Justin Welby, in which they address the urgency of environmental sustainability. This historic joint document, published last September, looks ahead to the upcoming United Nations summit on climate change to be held in Glasgow.
The church, designed by Gaudí, played a special role throughout the ceremony. Its design, largely inspired by nature, served as a catechetical thread; the columns, the orientation, the stained glass windows… A reflection of how nature is of God and leads us to God, as Card. Omella indicated.
The Season of Creation is an ecumenical period of prayer and action for the care of our common home, which begins on September 1 and lasts until October 4, the feast of St. Francis of Assisi. This year's theme is: "A home for all? Renewing the Oikos of God", Christians from all over the world have once again joined together to become aware of the cry of the Earth and the cry of the poor.