Catholic Resources
to Celebrate Season of Creation
"If we learn how to listen, we can hear in the voice of creation a kind of dissonance.  On the one hand, we can hear a sweet song in praise of our beloved Creator; on the other, an anguished plea, lamenting our mistreatment of this our common home".
Pope Francis
Organize your own events for the Season of Creation 2022
You are especially invited to be a leader in order to let your local groups to organize a community event and inspire others to live the Season of Creation intensely. You can organize an online or in-person event, on eco-spirituality, lifestyles or advocacy actions.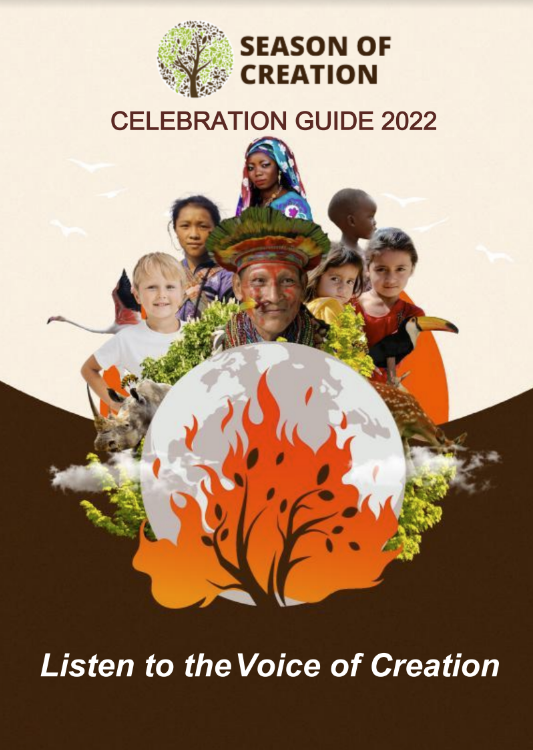 Download the 2022 Celebration Guide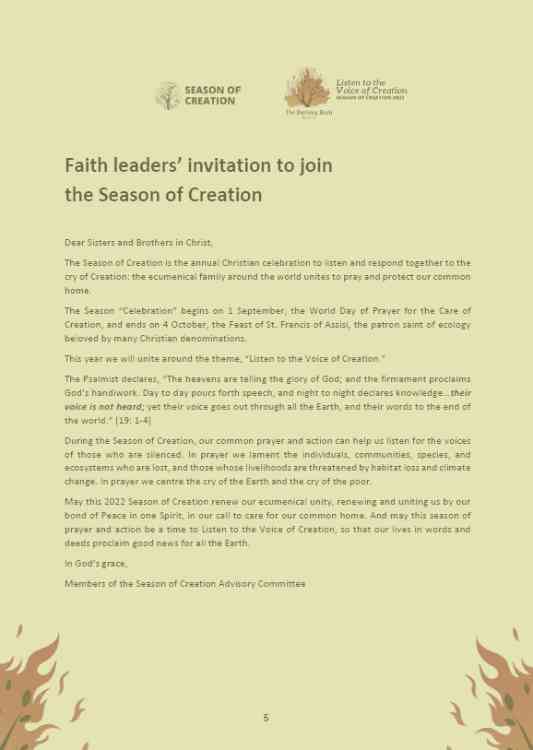 Download Faith leaders' invitation to join the Season of Creation
Tell us how you are celebrating SOC
Your story matters. Your story can and will move people to take action. In order to truly bring Laudato Si' to life and to care for creation throughout the world, it will take all of us taking action and telling our stories. Your voice matters. Thank you for sharing your story!



WHAT IS THE SEASON OF CREATION ?


For the first time, Pope Francis has published in advance his message for the World Day of Prayer for the Care of Creation, which is celebrated every September 1. Signed on July 16, memorial of Our Lady of Mount Carmel, the message was officially released on July 21, at a press conference at the Vatican.

Message of His Holiness Pope Francis for the Celebration of the World Day of Prayer for the Care of Creation

The 4 key points of the Pope's message for the Season of Creation

Press Conference for the presentation of the Pope Francis' Message


Editable blog draft for your website

Catholic Social Media Kit

Thank you for your interest in the Season of Creation liturgies, materials, and other resources. Please feel free to use them at will. There are no copyright requirements on any of the official Season of Creation materials, including but not limited to the
Season of Creation Celebration Guide
and other branded materials and resources. If you would like, you're welcome to credit or mention that you are using a liturgy from the Season of Creation Celebration Guide and link to the appropriate website or PDF. But such a mention is not required. Thank you again for your interest and your great work.