September 26, 2019 9:40 pm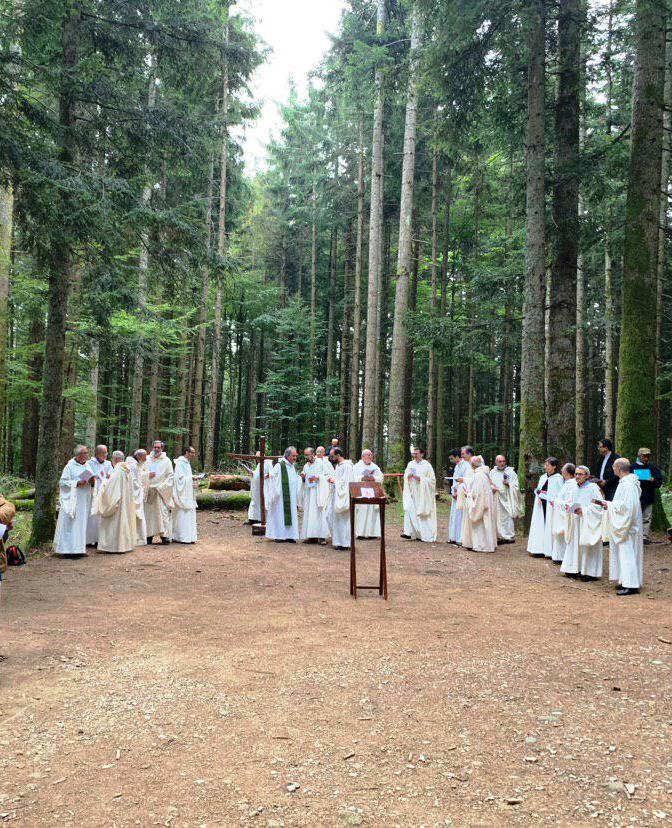 On Creation Day, Sunday, September 1, the monastic community of Camaldoli joined pilgrims and friends for a simple, powerful ceremony. An array of white cocolles (seeds) were gathered around a knobby wooden cross, along with an austere lectern, and a Byzantine icon of Christ, architect of the universe. As hikers passed by in colorful trekking gear, all were embraced by the forest: its fragrant undergrowth; its faint rustlings of myriad creatures; its majestic fir trees that seem to touch the sky. Here, in the Casentino Forests National Park, monks and guests sang vespers by the Sacred Hermitage, mother house of the Camaldoli congregation.
They sung Psalm 104, which celebrates the splendor of Creation. God's mantle covers the cosmos, with man at the center as singer and guardian – not as master. What surrounds man does not belong to him; he participates in God's free gift of love. The psalm made the words read from Laudato Sì' ring even more true: Pope Francis calls us to care for the Earth as good stewards, and to sustain its fragile ecological balance. And, to forgo omnipotence and stand in prayer before Creation. The monks and guests dispersed in silence. The forest, ablaze with the colors of sunset, continued its song.