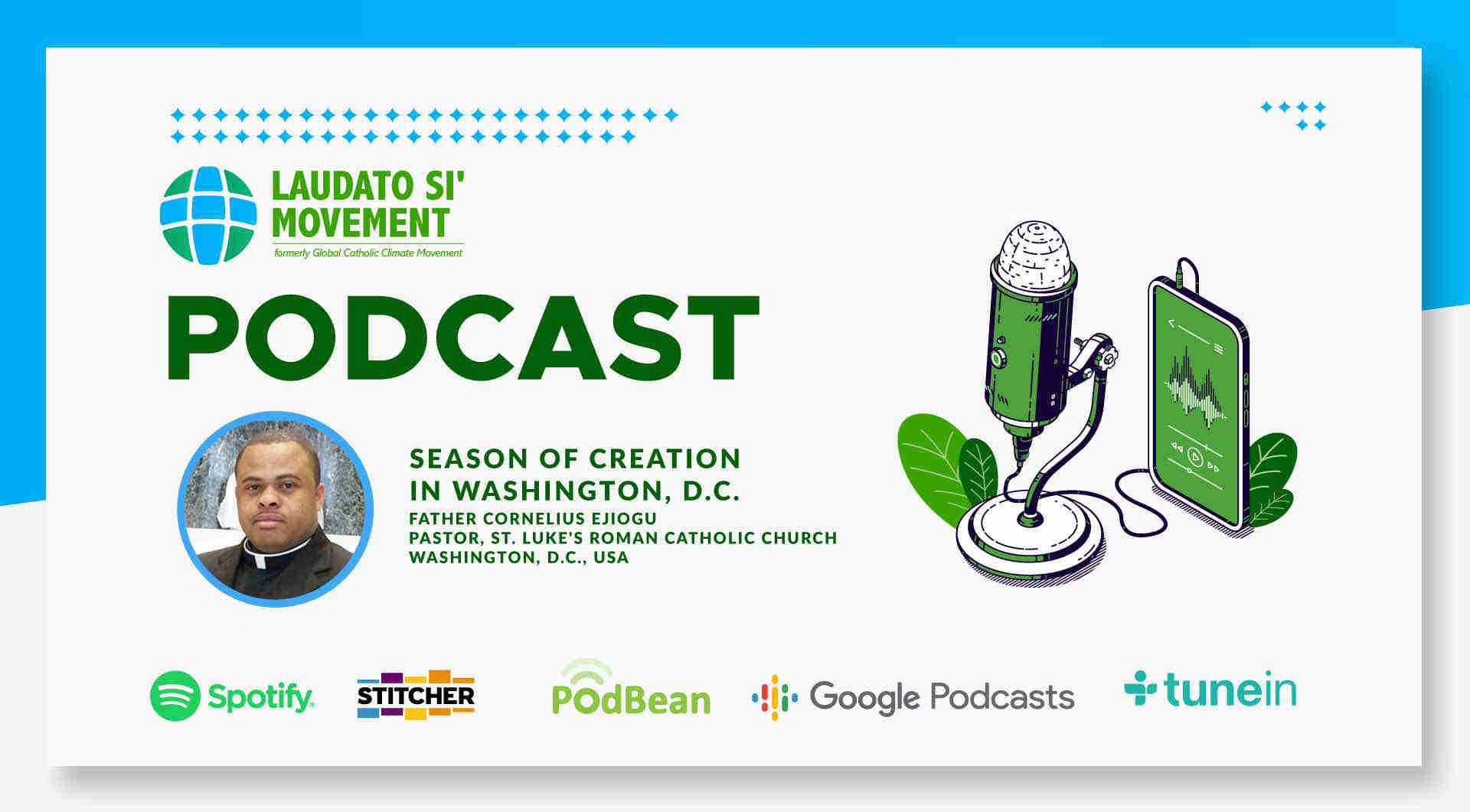 Father Cornelius Ejiogu of St. Luke Roman Catholic Church in Washington, D.C., has long been in touch with God's creation.
Growing up in Lagos, Nigeria, Fr. Ejiogu made it a habit of escaping the city to contemplate the beauty of nature and who God was calling him to be.
Now Fr. Ejiogu is helping people in Washington, D.C., care for God's creation during the monthlong ecumenical Season of Creation. On Sunday, Fr. Ejiogu will host a Laudato Si' Mass at St. Luke's in which parishioners will have the opportunity to recommit themselves to care for God's creation as the climate crisis rages around the world and throughout the U.S.
Listen to the Laudato Si' Movement podcast with Father Cornelius Ejiogu
"We will reflect on how grateful we are to God for keeping us within the creation that He himself made, and during the Mass, we will reflect deeply on how we ourselves can do our part to keep creation going, not only for ourselves, but for the people who will come after us," Fr. Ejiogu said in the latest Laudato Si' Movement podcast.
"The goal is to make sure everybody's doing something, whether within the local church or doing something at home."
"Everyone's talents and involvement are needed to redress the damage caused by human abuse of God's creation" (LS 14).
Listen to the Laudato Si' Movement podcast 
Spotify | Apple Podcasts | Google Podcasts | Stitcher | PodBean | TuneIn
In a wide-ranging podcast, Fr. Ejiogu also touched on how God called him to be a priest, his favorite rappers (including Tupac Shakur, Coolio, and The Notorious B.I.G.), and how he has used rap in some of his homilies to connect with young people and parishioners.
"I've always loved rap," he said. "I know I've done Coolio, with living in 'Gangsta's Paradise' a couple of times, for when I was, you know, talking with young people, because I live in a neighborhood where a lot of gun violence is the order of the day, but then I live with so many great young men."
WATCH: Laudato Si' Movement podcast episode with Father Cornelius Ejiogu
More about the 2021 Season of Creation